The Photography Show – Super Stage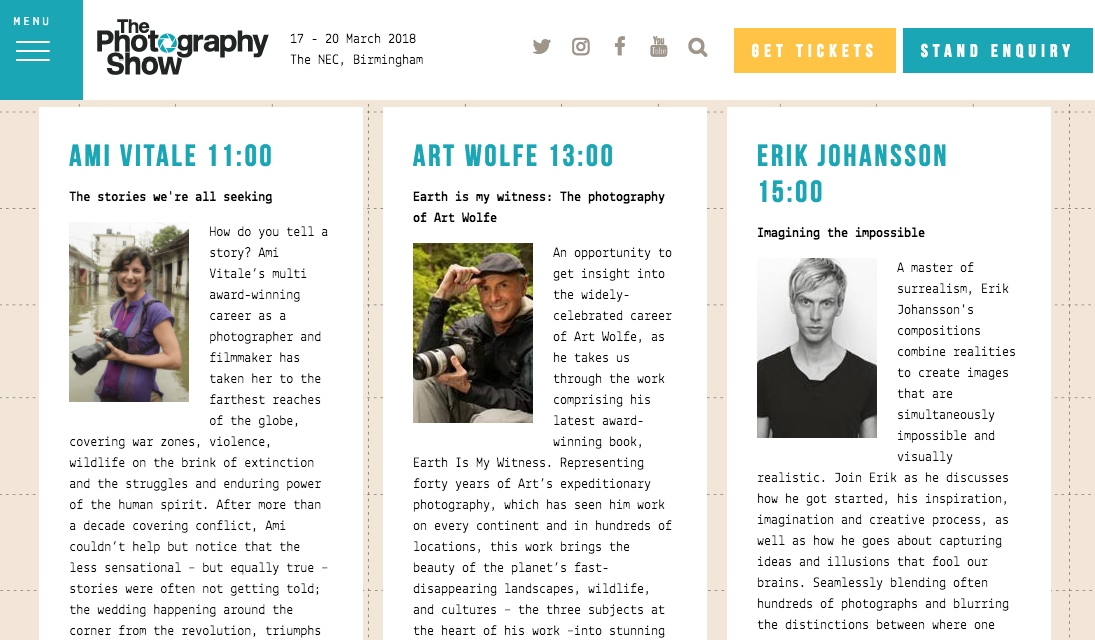 I will be speaking on The Photography Show Super Stage on Saturday, Mar. 17 at 11:00 a.m. delivering the talk, "The Stories We're All Seeking." Join me!
From the event description: "How do you tell a story? Ami Vitale's multi award-winning career as a photographer and filmmaker has taken her to the farthest reaches of the globe, covering war zones, violence, wildlife on the brink of extinction and the struggles and enduring power of the human spirit. After more than a decade covering conflict, Ami couldn't help but notice that the less sensational – but equally true – stories were often not getting told; the wedding happening around the corner from the revolution, triumphs amidst seemingly endless devastation.
As a result, she re-committed herself to seeking out the stories within and around "the story," and remaining independent, so that she would have the freedom to shoot what she believed deserved to be shared. Hear from Ami as she explores the art of storytelling without following the same old narratives – how we can find our own ways to tell the stories we're seeking."