Shooting Around a Campfire for National Geographic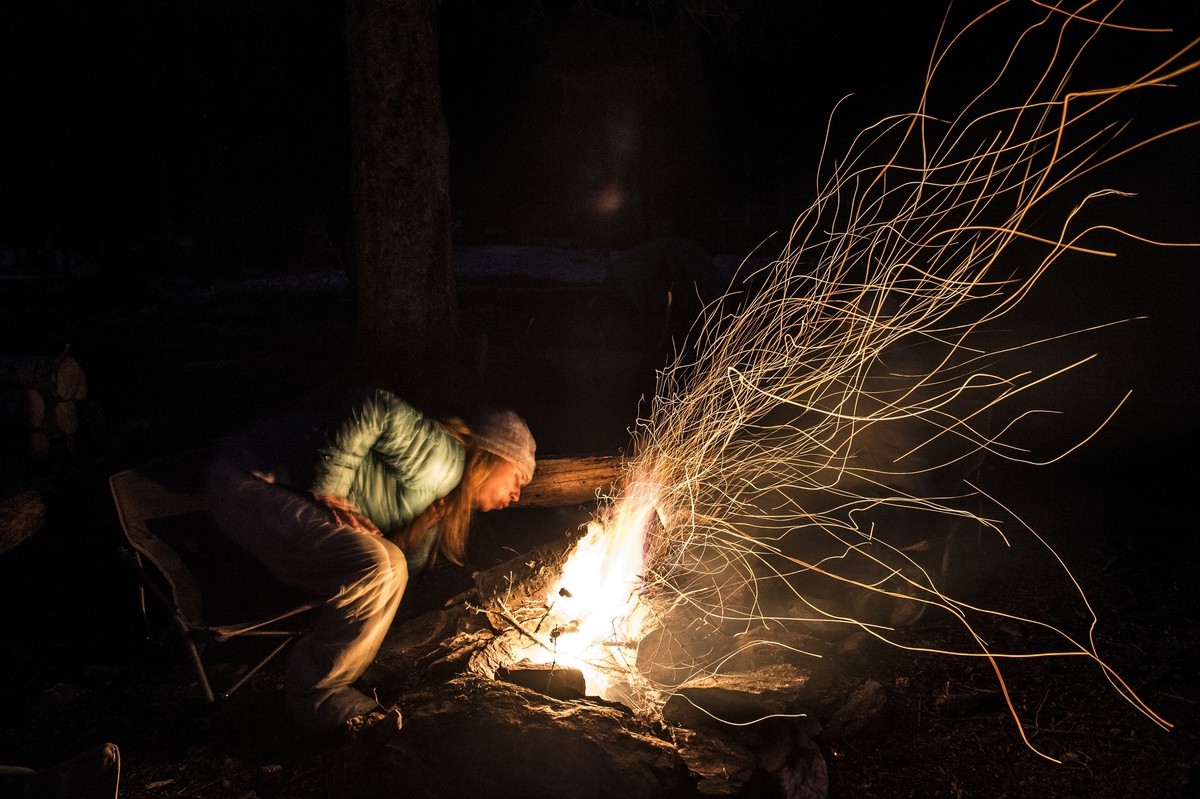 I wrote up some advice for National Geographic Readers on how to shoot around a campfire. Let me know if it's helpful.
Sitting around a campfire and telling stories with my friends is one of my favorite things to do on summer nights in Montana. I believe that storytelling is at the heart of what makes us human and is at the heart of what every photographer strives to do.
Campfires also make for interesting images, and it's a fun way to experiment with slow shutter speeds. The biggest challenge is getting the images sharp and the exposure right, since the light source is always changing.
Photo tip: Focusing at night can be difficult. I shine a flashlight on a person's face to help my camera focus and once its sharp, I turn the camera to manual focus, taking care not to bump the camera or move the focus ring. Then I measure the exposure of the peoples' faces around the fire while the flames are still going strong.
In this case, a tripod was essential because the ambient light in the sky was already gone and I wanted a long exposure. I wanted to emphasize the movement of the burning embers so I shot this frame for one second. I would suggest shooting between one and ten seconds, depending on the mood you want to create.
Here I used the Nikon D4S, which has the best sensor for shooting in low light. I shot this image at 1600 ISO and it's still tack sharp, as if it were shot using 100 ISO. I wanted the long exposure while my friend Amy blew embers to create movement and mood.
Make sure to monitor the strength of the fire. As it dies down, you will need to lengthen your exposure or open your aperture. Shoot as many frames as you can, because each one will look different.