About Ami Vitale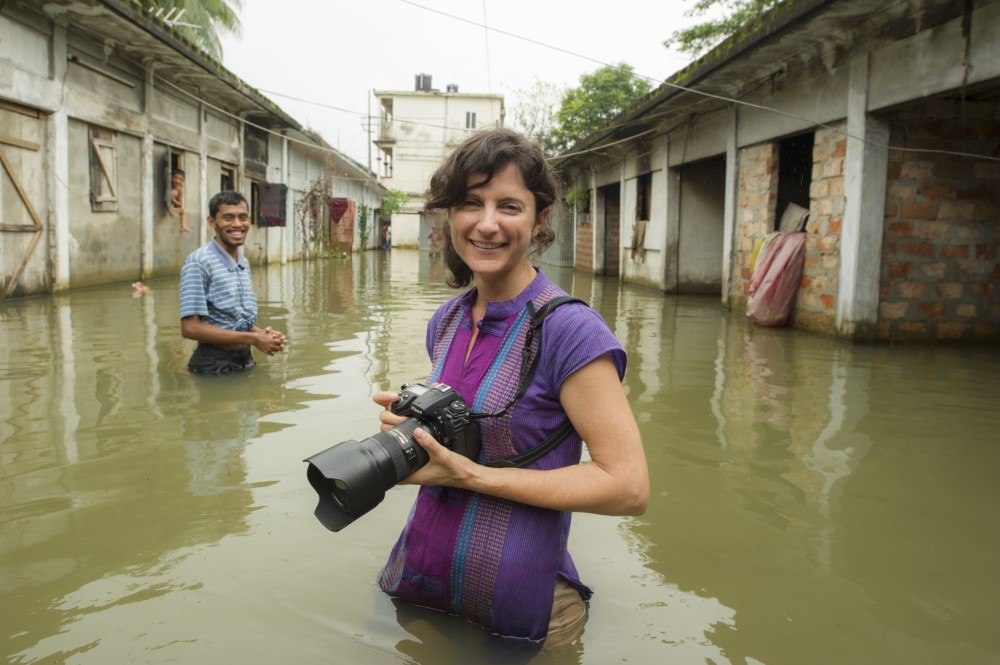 In the beginning, photography was my passport to meeting people, learning, and experiencing new cultures. Now it is more than just a passport. It's a tool for creating awareness and understanding across cultures, communities, and countries; a tool to make sense of our commonalities in the world we share.
Nikon Ambassador and National Geographic Magazine photographer, writer and documentary filmmaker Ami Vitale has lived in mud huts and war zones, contracted malaria, and donned a panda suit—all in keeping with her philosophy of "living the story." She has traveled to more than 100 countries, bearing witness not only to violence and conflict, but also to surreal beauty and to the enduring power of the human spirit. After more than a decade covering conflict,  Vitale couldn't help but notice that the less sensational—but equally true—stories were often not getting told: the wedding happening around the corner from the revolution, triumphs amidst seemingly endless devastation. As a result, she committed herself to seeking out the stories within and around "the story." Her belief that "you can't talk about humanity without talking about nature" led her to chronicle her journey from documenting warzones to turning her lens to compelling wildlife stories, such as returning critically endangered, captive-born species like the giant pandas back to the wild, and efforts to save the last two living northern white rhinos from extinction.   Instyle Magazine named Ami one of fifty Badass Women, a series celebrating women who show up, speak up and get things done. She appeared alongside a group of incredible women including Jane Goodall, Christiane Amanpour and Ruth Bader Ginsburg. She has been named Magazine photographer of the year in the International Photographer of the Year prize, received the Daniel Pearl Award for Outstanding Reporting and named Magazine Photographer of the Year by the National Press Photographers Association, among others. She is a six-time recipient of World Press Photos.
Her photographs have been commissioned by nearly every international publication and exhibited around the world in museums and galleries. She published a best-selling book, Panda Love, on the secret lives of pandas.  She lectures for the National Geographic LIVE series, and she frequently gives workshops throughout the world.
She is the founder and Executive Director of Vital Impacts whose mission is to support grassroots organizations who are protecting people, wildlife and habitats. She is a founding member of Ripple Effect Images, an organization of renowned female scientists, writers, photographers and filmmakers  working together to create powerful and persuasive stories that shed light on the hardships women in developing countries face and the programs that can help them. She is on the board of the Photographers Advisory Council for National Geographic and also on the Photojournalism Advisory Council for The Alexia Grants.
Currently based in Montana, Ami Vitale is a contract photographer with National Geographic magazine and frequently gives workshops throughout the world.  She can be reached at info@amivitale.com.