The Price of Poaching for The Nature Conservancy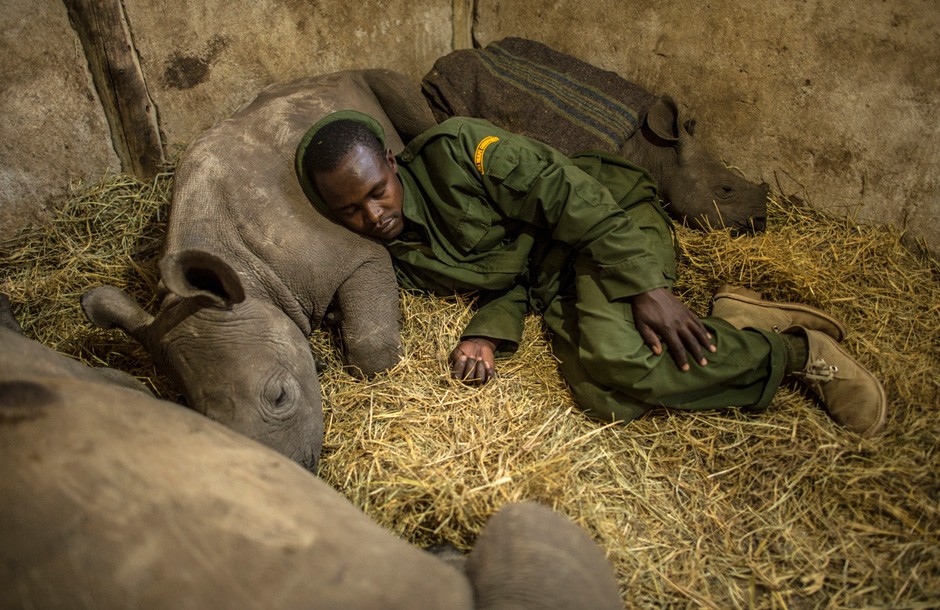 Five years ago, I heard about a plan to airlift four of the last Northern White Rhinos from a zoo in the Czech Republic back to Africa. It sounded like a storyline for a Disney film but in reality, it was a desperate, last ditch effort to save an entire species. There are only seven of these rhinos left in existence. When I saw these huge, hulking gentle creatures surrounded by smokestacks and factories in the zoo outside of Prague, it seemed so unfair that we have reduced an entire species to this.
In December 2009, the Lewa Conservancy in Kenya airlifted the last four breeding age Northern White Rhinos from Dvur Kralove Zoo in the Czech Republic to the Ol Pejeta Conservancy in Kenya. As of 2014, there are only seven of these rhinos living in the world.
Lewa Wildlife Conservancy in Kenya worked hard to make the move possible and the rhinos were flown on a cold, snowy night in December, 2009. They landed and were brought to roam "free" on the savannas of Kenya at the Ol Pejeta Conservancy. The hope was then, and now, to breed them. The air, water, and food, not to mention room to roam, might stimulate them to breed—and the offspring would then be used to repopulate Africa. Failing successful breeding, they will be cross-bred with Southern White Rhinos to preserve the genes.
Recently, I had the opportunity to go back to Kenya on behalf of the Nature Conservancy to visit the four rhinos who had been airlifted to Kenya: Sudan, Suni, Najin and Fatu. It warmed my heart to see them nuzzling on the open plains, but I was reminded of a tragic truth by the team of armed guards who are there to protect them from poachers. Poaching is not slowing down, and it's entirely possible, even likely, that if the current trajectory of killing continues, rhinos, along with elephants and a host of lesser known plains animals, will be functionally extinct in our lifetime. Organized by sophisticated heavily armed criminal networks and fueled by heavy demand from newly minted millionaires in emerging markets, poaching is devastating the amazing mega-fauna of the African plains.
Much needed attention has been focused on the plight of wildlife and the conflict between heavily armed poachers and increasingly militarized wildlife rangers, but very little has been said about the indigenous communities on the frontlines of the poaching wars and the incredible work that is being done to strengthen them. These communities may hold the key to saving Africa's great animals.
We can often forget that the best protectors of these landscapes are the local communities themselves. Their efforts to preserve community cohesion is ultimately the best immunization against forces that threaten both their wildlife and way of life. See more HERE.