Making Waves with the New Nikon D750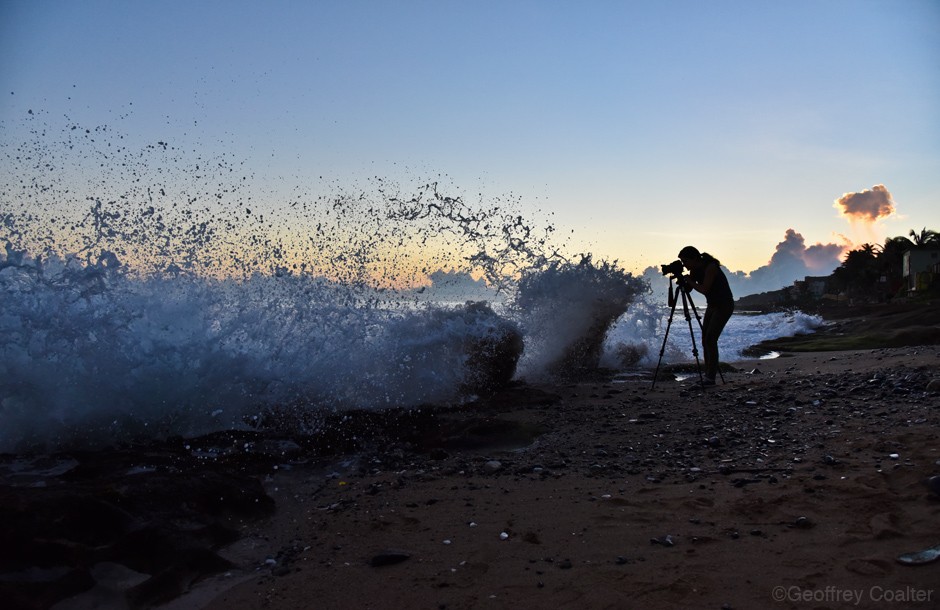 The Nikon D750 has won the coveted award of Popular Photographers Camera of the Year 2014 and I'm not a bit surprised. I was impressed by the power they packed into this well designed body. I bet there is more technology in the full frame D750 then they sent up in the space ship Apollo.
I recently made a trip to Puerto Rico and challenged this camera out in every imaginable way. We put it through some serious tests and literally almost got washed away a few times. The weather-sealed magnesium-alloy body saved the camera and me.  I love working in very low light situations and took it inside pitch black caves. There was no pixelating. The high-speed action was tack sharp as cliff divers plunged beneath me. I fell in love with the well designed, tiltable 3.2-inch monitor that allowed me to get extreme angles and create unusual images shot from the ground.  Combine that with Nikon's 3D AF tracking. It is simply the best focus tracking you can find.
This camera is great for serious amateurs and professionals. I have it in my lineup now. Its built for high-speed action, high resolution photography and is the best value for money you can find for about $2500.
You can see some of the images here: http://amivitale.photoshelter.com/gallery/Nikon-D750/G00007ud9lhVU850