Rhinos in Amsterdam Airport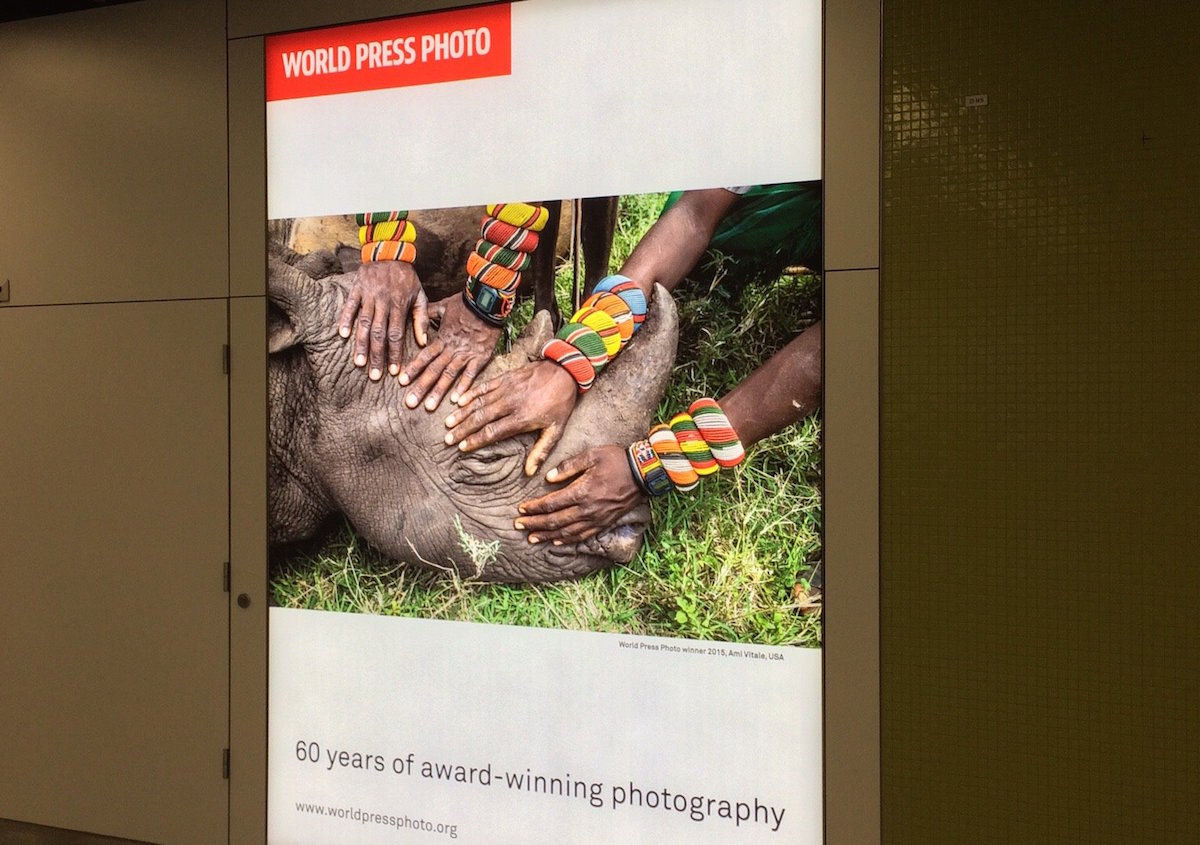 If you are passing through the Amsterdam Schiphol Airport, check out my World Press Photo rhino  image on a billboard there. The image features the conservation work of Lewa Wildlife Conservancy. Please follow their work on social media and consider a visit to Kenya to see them in action. Your support goes directly toward preserving wildlife and the communities protecting them.

Congratulations to: photo of the year winner Warren Richardson, Daniel Berehulak, Christian Bobst, Nancy Borowick, Mary F. Calvert, Mario Cruz, Abd Doumany, Sameer Al-Doumy, Anuar Patjane Floriuk, Corentin Fohlen, Kevin Frayer, David Guttenfelder, Niclas Hammarstrom, Paul Hansen, Chen Jie, Rohan Kelly, Bulent Kilic, John J. Kim, Matjaz Krivic, Tim Laman, Zhang Lei, Sara Naomi Lewkowicz, Jonas Lindkvist, Mauricio Lima, Sebastian Liste, Dario Mitidieri, Greg Nelson, Kazuma Obara, Adriane Ohanesian, Daniel Ochoa de Olza, Vladimir Pesnya, Sergey Ponomarev, Warren Richardson, Zohreh Saberi, Roberto Schmidt, Brent Stirton, Sergio Tapiro, Tara Todras-Whitehill, Christian Walgram, Magnus Wennman, Christian Ziegler, Francesco Zizola, and Matic Zorman.