How Do You Get Close to a Panda? Surprise Answer: Panda Suits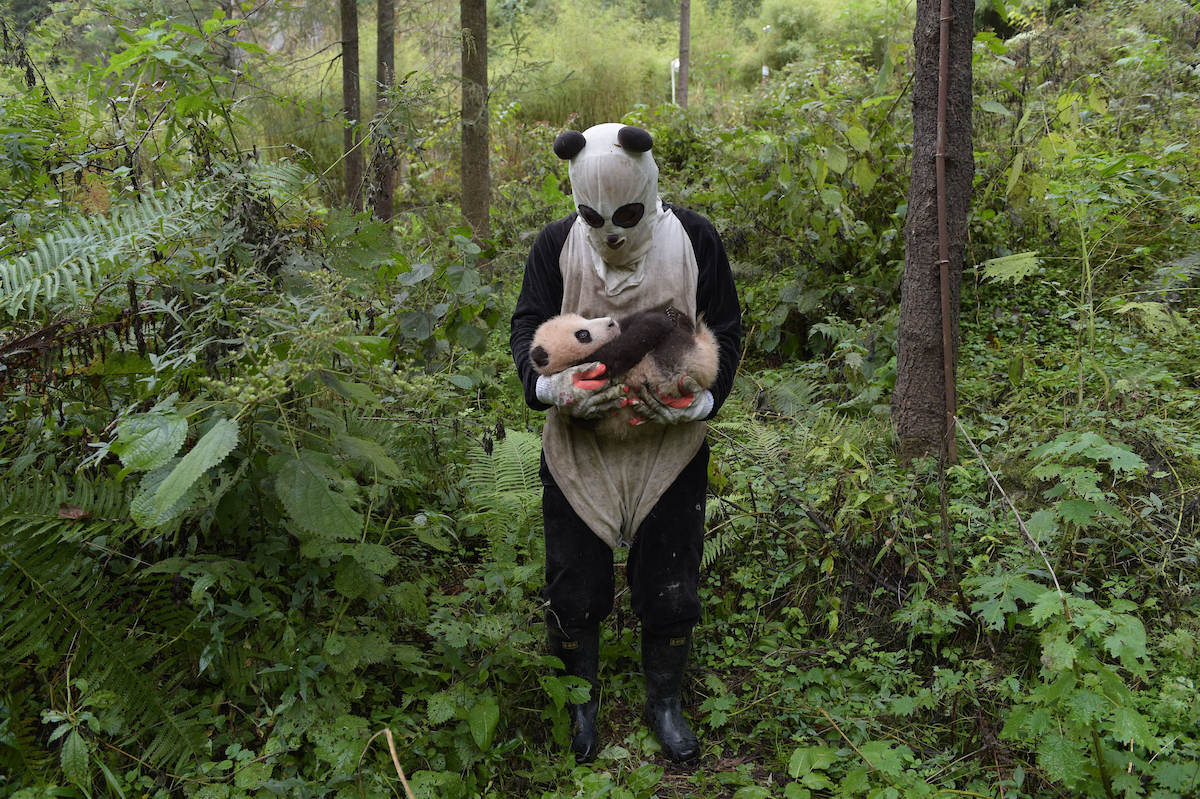 After my National Geographic cover story appeared in August, many were fascinated by the scented panda suits! I talked with a number of media personnel, such as The Creators Project (part of Vice), NPR's How To Do Everything podcast, Business Insider, and My Modern Met, about what it takes to get candid shots of these elusive animals.
As a photographer, I often try to look as little like a photographer as I can and this costume was definitely an extraordinary example. The disguise prevents pandas from getting accustomed to their human caregivers and allows me to get close to my subjects.    The suits are scented with panda urine and feces, which is not as gross as it sounds.  It smells like bamboo and something similar to wet puppies.  But I have to say, when you wake up every morning and put on an outfit somewhere between a mascot and a bank robber, you know you're really living the story.