Tracker Dogs Are an Elephant's Best Friend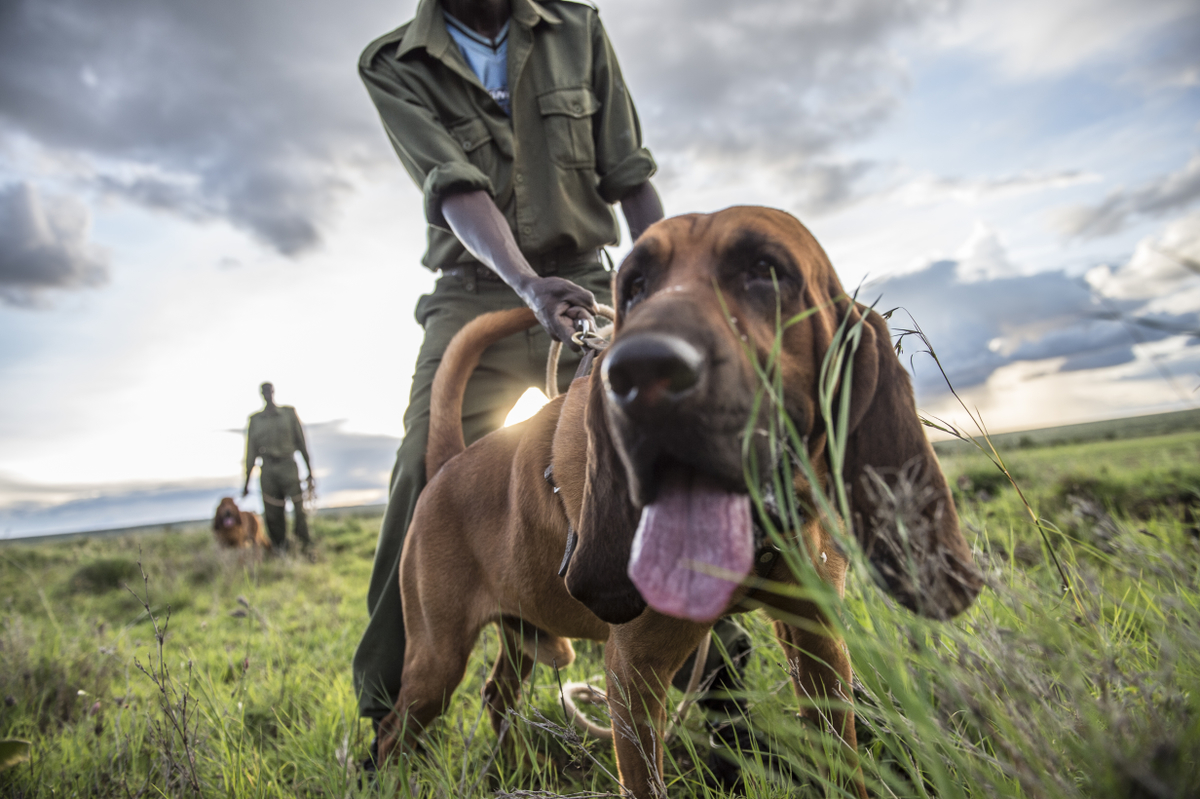 Thinking about end of year contributions? One powerful way to make a difference is to support the work  of  The Nature Conservancy in Africa. Last summer, I visited the 56,000 acres of Loisaba Wildlife Conservancy in northern Kenya and learned about the variety of ways TNC is working with local communities to protect elephants and their vital ecosystems.
Bloodhounds like Warrior and Machine, 200 plus pounds of slobbery goodness, are the unlikely best friends of elephants.  More than 25,000 elephants are killed each year for their ivory, and the tracker dogs are an important part of anti-poaching security forces working to protect these gentle giants.
In addition to being an integral part of this landscape, elephants keep forests and grasslands healthy for other species, including humans. They are a cornerstone of the tourism industry, which provides jobs and income for thousands of Kenyans.  See my photos and writing in National Geographic's A Voice for Elephants.