Pied a Terre Photo Contest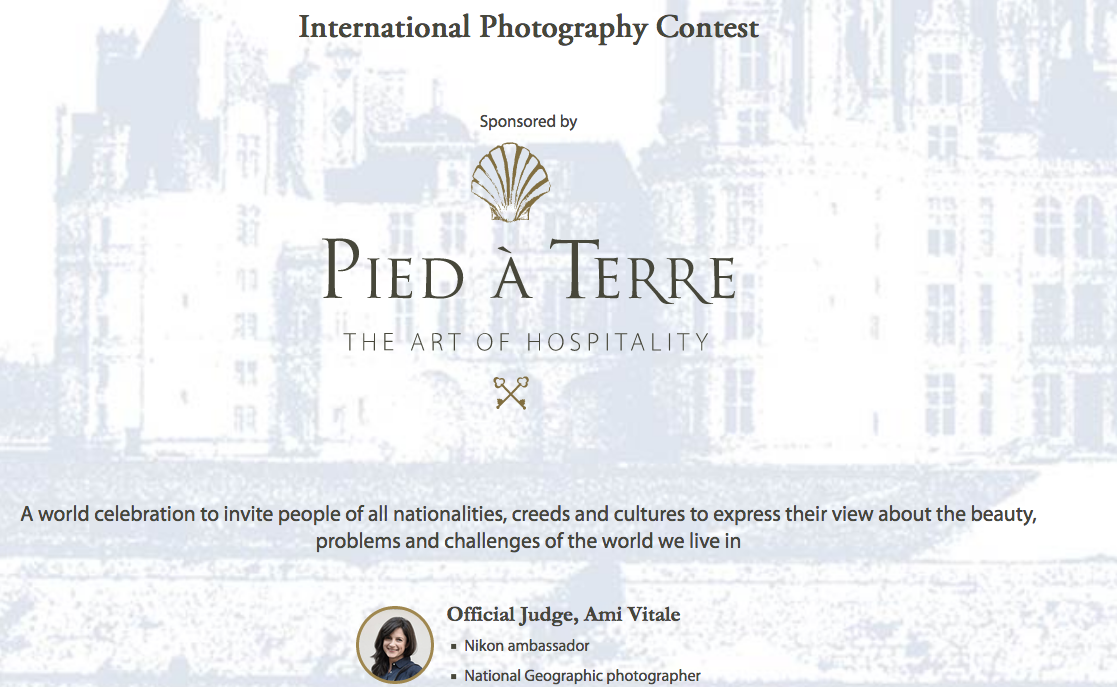 Ami Vitale served as the judge for "The World We Live In," an international photo contest sponsored by Pied a Terre. The winning photographers have their images exhibited at the Chambord Castle in France, in addition to a $7,000 cash prize for the first place winner, Fabiola Kano.
To learn more about the contest and see the other winners, visit here.