Smithsonian Feature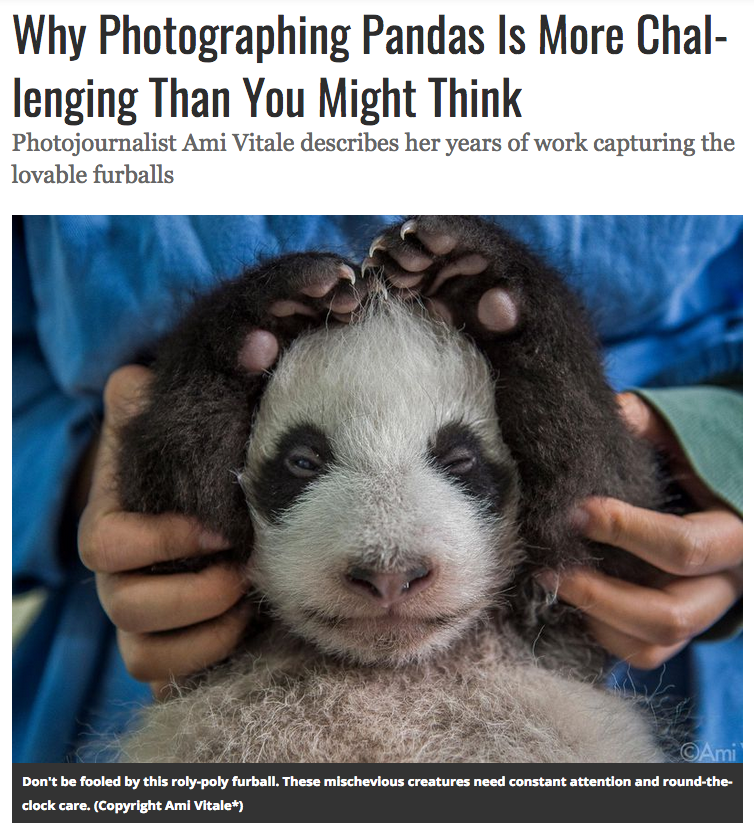 Smithsonian Magazine published a feature, "Why Photographing Pandas is More Challenging Than You Might Think," coinciding with the release of Ami Vitale's latest book, Panda Love: The Secret Lives of Pandas.
Through its 159 pages, the book takes viewers on an exclusive look behind the scenes of China's panda breeding centers and captive release program, chronicling the lovable bears' journey—from blind, hairless newborns no bigger than a stick of butter to full-furred adults who tip the scales at more than 300 pounds.
Native to the forested mountains of central China, panda populations suffered in the late 20th century from poaching, deforestation and encroaching human development. However, with the backing of the Chinese government, the creatures are slowly multiplying in the rugged terrain. And now, as Vitale details in Panda Love, scientists are working to not only breed baby pandas, but release them back into the wild.
Read more about Ami's process photographing pandas here.