@natgeo Celebrates 100 Million Followers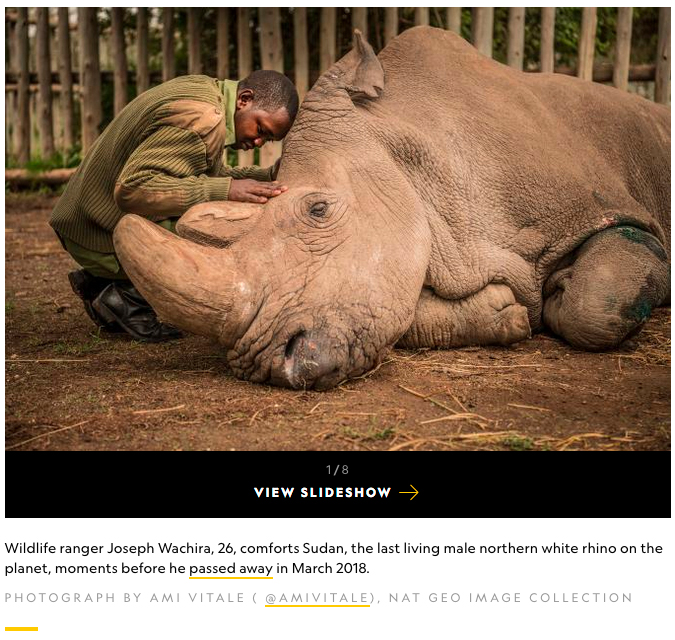 When the National Geographic Instagram account, @natgeo, recently reached the milestone of 100 million followers, they celebrated by sharing albums of their most popular images from the account. Three of Ami Vitale's photographs were included in these selections, which show the imagery that resonated most deeply with audiences worldwide.
Out of 20,000 photos that have been posted on their Instagram account, the photo of Sudan being comforted by his long time keeper Joseph elicited more reactions than all but one photo ever posted on their feed. The moment resonated across the globe and served as a powerful wake up call to tens of millions of people.
You can see all the galleries here.