Ami Vitale on Afar Magazine's Women to Watch in 2020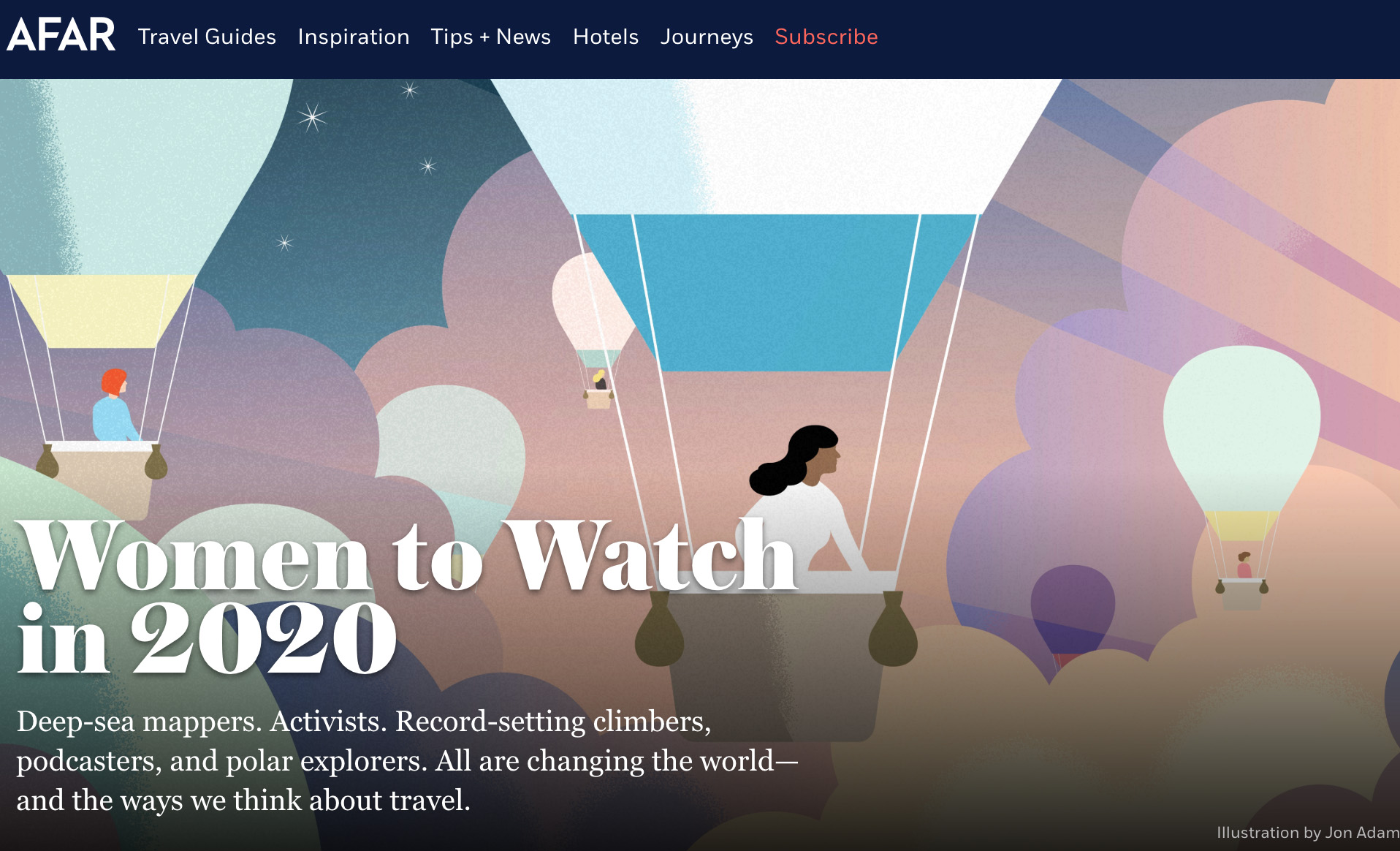 Ami Vitale is one of 20 honorees on Afar Magazine's inaugural Women to Watch in 2020.
In celebration of Women's History Month, and using the Society of Woman Geographers as inspiration, Afar Magazine has reinvented the all-female travel society for the year 2020.
"Singularly and together," they say, "these travelers are our guides to exploring the world in a better way. They are pushing boundaries—be they physical, cultural, or mental—and they are women we would entrust to lead us around the world and show us how to experience it in new and different ways. They are women, as they say, who have done things."
On Ami, Afar says, "Ami Vitale knew from a young age that a camera doesn't distance you from the subject—it brings you closer. Her passion for human connection has carried her to more than 100 countries…Vitale recognizes that stories aren't just about people—they're about our relationship to the natural world."
Read the whole article and learn about all the inspiring work on it in Afar Magazine.