Human Nature: Planet Earth in Our Time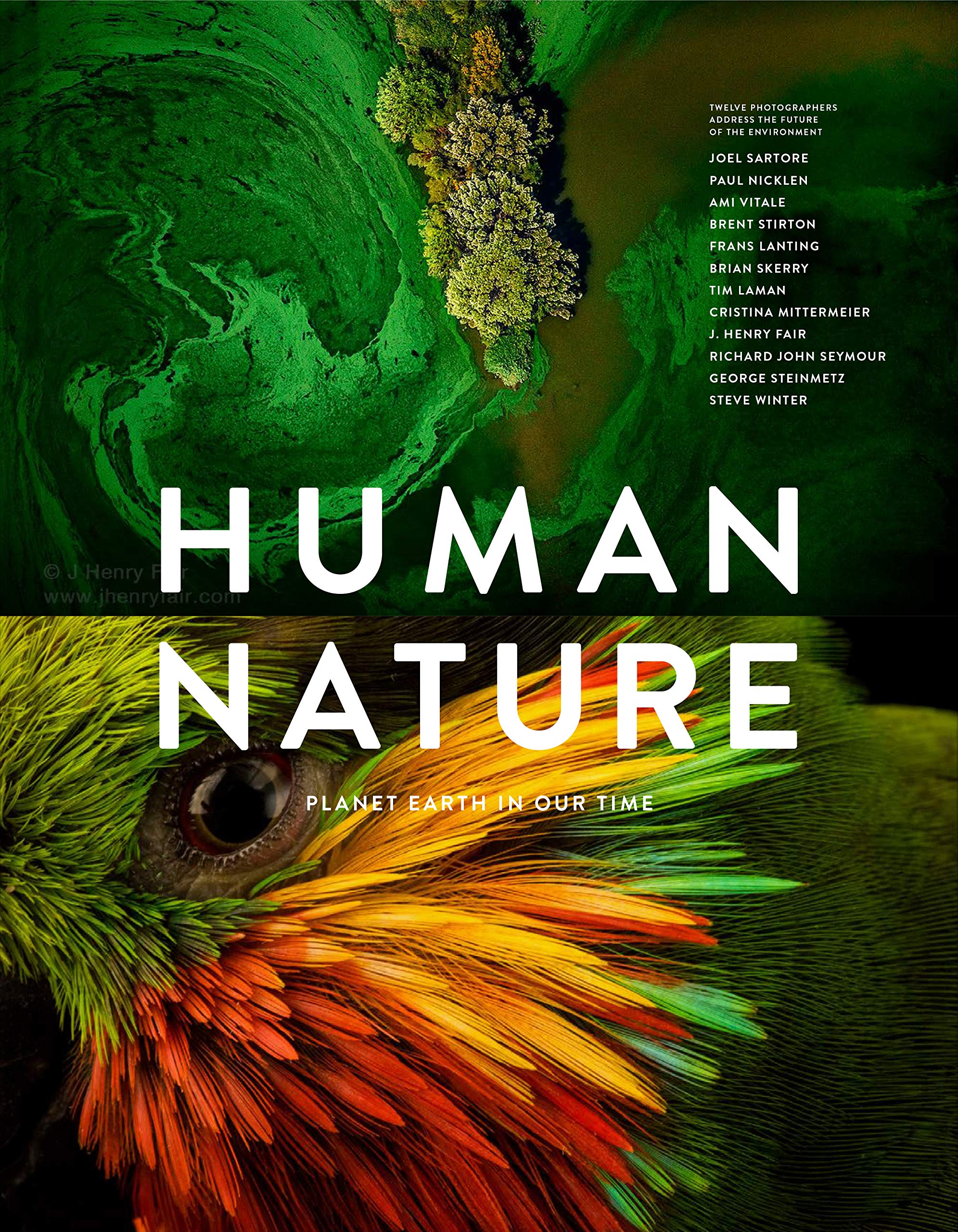 I'm also honored to have contributed to Human Nature: Planet Earth In Our Time in which 12 of today's most influential nature and conservation photographers address important environmental concerns of our time.
The featured photographers are:
Joel Sartore
Paul Nicklen
Ami Vitale
Brent Stirton
Frans Lanting
Brian Skerry
Tim Laman
Cristina Mittermeier
J Henry Fair
Richard John Seymour
George Steinmetz
Steve Winter
Alongside their reflections, they present curated selections from their photographic careers.

Stories and extraordinary images from around the world come together in a powerful call to awareness and action.

The United Nations has declared that nature is in more trouble now than at any other time in human history.
Extinction looms over one million species of plants and animals.
Human Nature wrestles with challenging questions: What do we have? What do we stand to lose?
This book offers inspiration to environmentalists, activists, photography fans, and anyone concerned about the future of our world.

This illuminating book tackles our modern environmental future through the lens of preeminent photographers
Great gift for photographers, nature enthusiasts, those who enjoy backpacking and camping, and anyone who cares about Earth's climate and future
Add it to the shelf with books like National Geographic The Photo Ark Vanishing: The World's Most Vulnerable Animals by Joel Sartore, The Sixth Extinction: An Unnatural History by Elizabeth Kolbert, and Dire Predictions: The Visual Guide to the Findings of the IPCC by Michael E. Mann and Lee R. Kump
Learn more and get your copy today at Chronicle Books.