"The Last Goodbye" Nominated for the Natural History Museum's People's Choice Award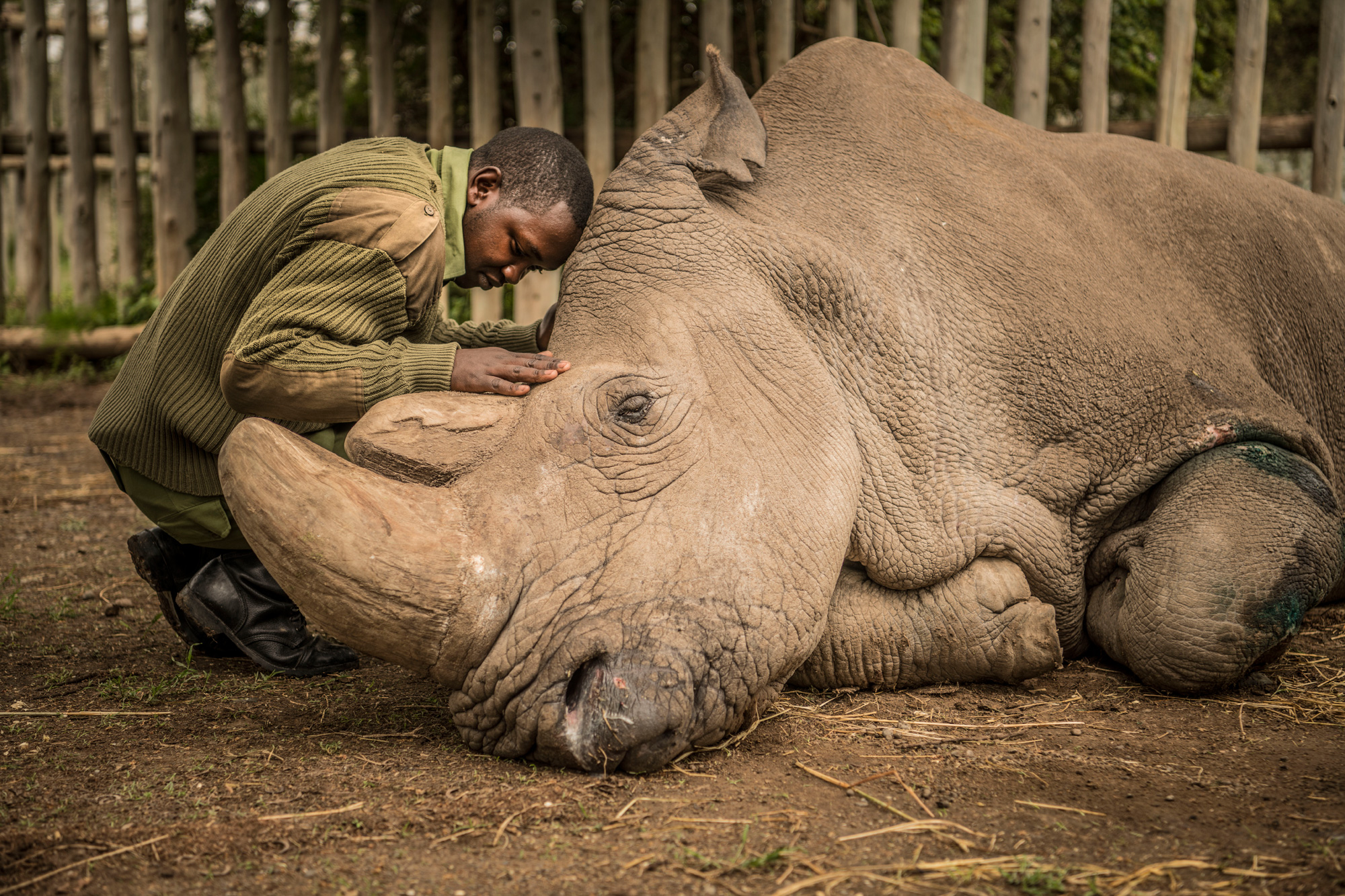 I am honored to learn that the image of Joseph Wachira saying goodbye to Sudan, the last male northern white rhino on the planet, at Ol Pejeta Conservancy, has been nominated in the prestigious Natural History Museum's People's Choice Award. It is my hope that this nomination will bring attention to the incredible work of Jojo Wachira and all the people at Ol Pejeta and beyond who have selflessly committed their lives to helping protect and create awareness on the importance of wildlife and habit.
Voting ends this Tuesday, Feb. 2. Please vote now here.
My hope is that the award can bring attention to the plight of the northern white rhinos, all endangered wildlife and funding to organizations like the Biorescue Project, Safari Park Dvůr Králové & Ol Pejeta Conservancy. This moment can be a powerful catalyst to awareness of the reality of this mass extinction we are all facing.
Over the past year, scientists from the Biorescue Project have created 5 northern white rhino embryos which are awaiting implantation in a southern white rhino surrogate to try to rescue this species from extinction.
I am also making this photograph available as part of a flash print sale. 100% of net proceeds will be given directly to the keepers who care for Fatu and Najin, the last two northern white rhinos on the planet. Purchase your copy here.