Art for Conservation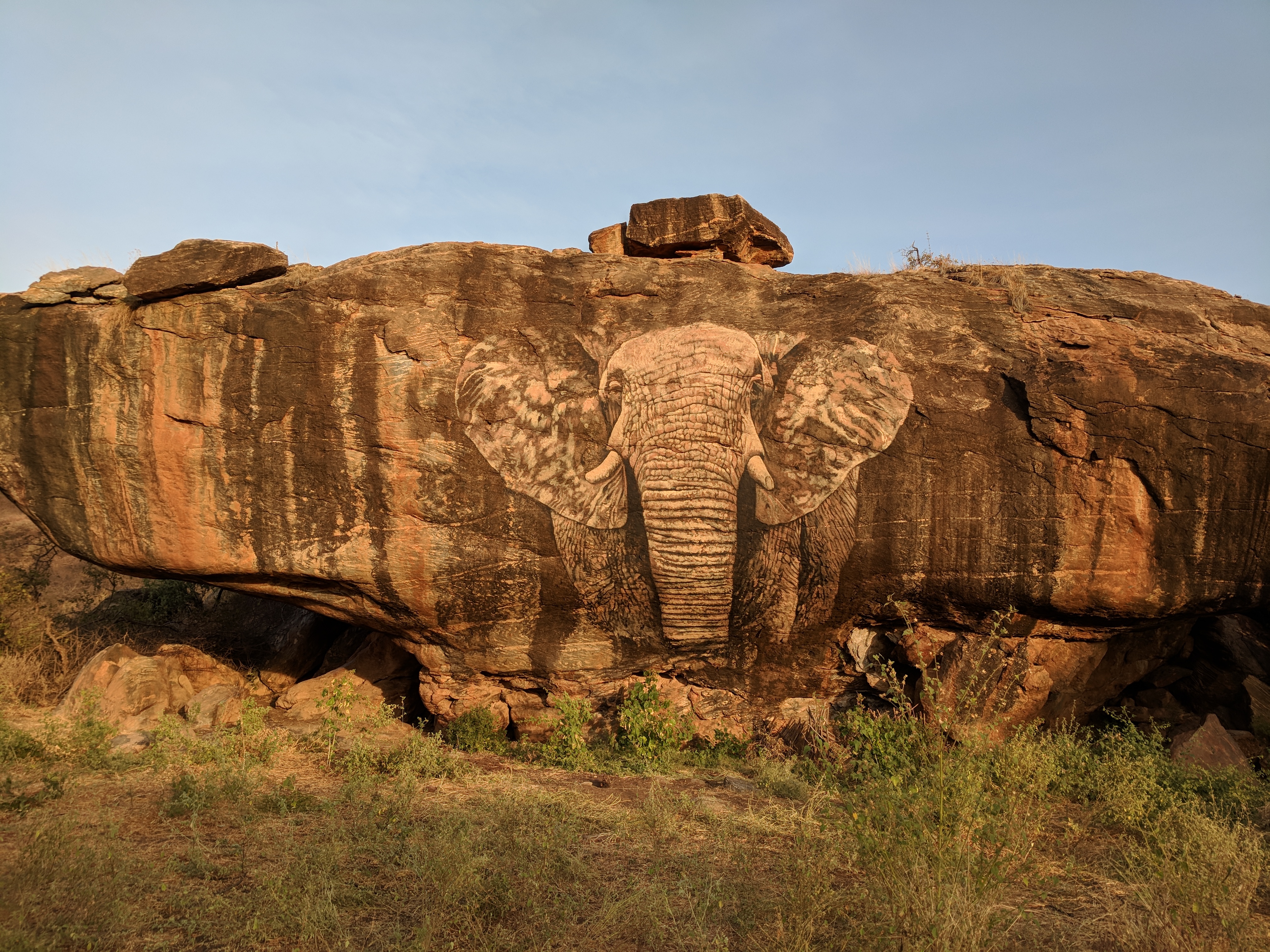 I am excited to share this collaboration with the extraordinary artist Mantra, my wonderful friends at both Reteti Elephant Sanctuary, Sarara Camp and National Geographic, who conspired to make this wild dream into a reality! For many years, I have been using photography and filmmaking to tell the powerful stories of this community in northern Kenya. I wanted to use other mediums and think about ways to inspire creativity and pride around protecting our planet and the creatures we coexist with.
Reteti is the home of the first indigenous owned and run elephant sanctuary in Africa. Rock Paintings are the oldest form of storytelling. The Samburu elders living here guided us to a place that holds powerful symbolism. THIS ROCK was once used by elephant poachers as a place to hide but now, it is a place for community members, elders and visitors to gather. Mantra is the extraordinary artist who brought my two dimensional photo of a wild elephant from Namunyak to life using water based paints. My concept was to create something from nature that was meaningful and ephemeral. The painting will not last forever, but the memory of what has been created in this community will always live on.
Mantra is a self taught painter who has been painting in the streets since 2008. I was honored that he agreed to bring his genius talent and come to Namunyak for this wild idea. The team at Sarara Camp rallied together with friends at Reteti to build scaffolding and Mantra painted this photo free style in one day. Miracles can happen and we can all do more to make sure our children experience the beauty and wonder of this world.
I am working on another project and looking for financial support. Please email me at ami@amivitale.com if you are interested in helping me with more initiatives to bring together stories, art and conservation. I believe these stories and art shape us and can change the way we see each other. I invite you to be a part of it.