Ami Vitale Wins 2021 World Press Photo Award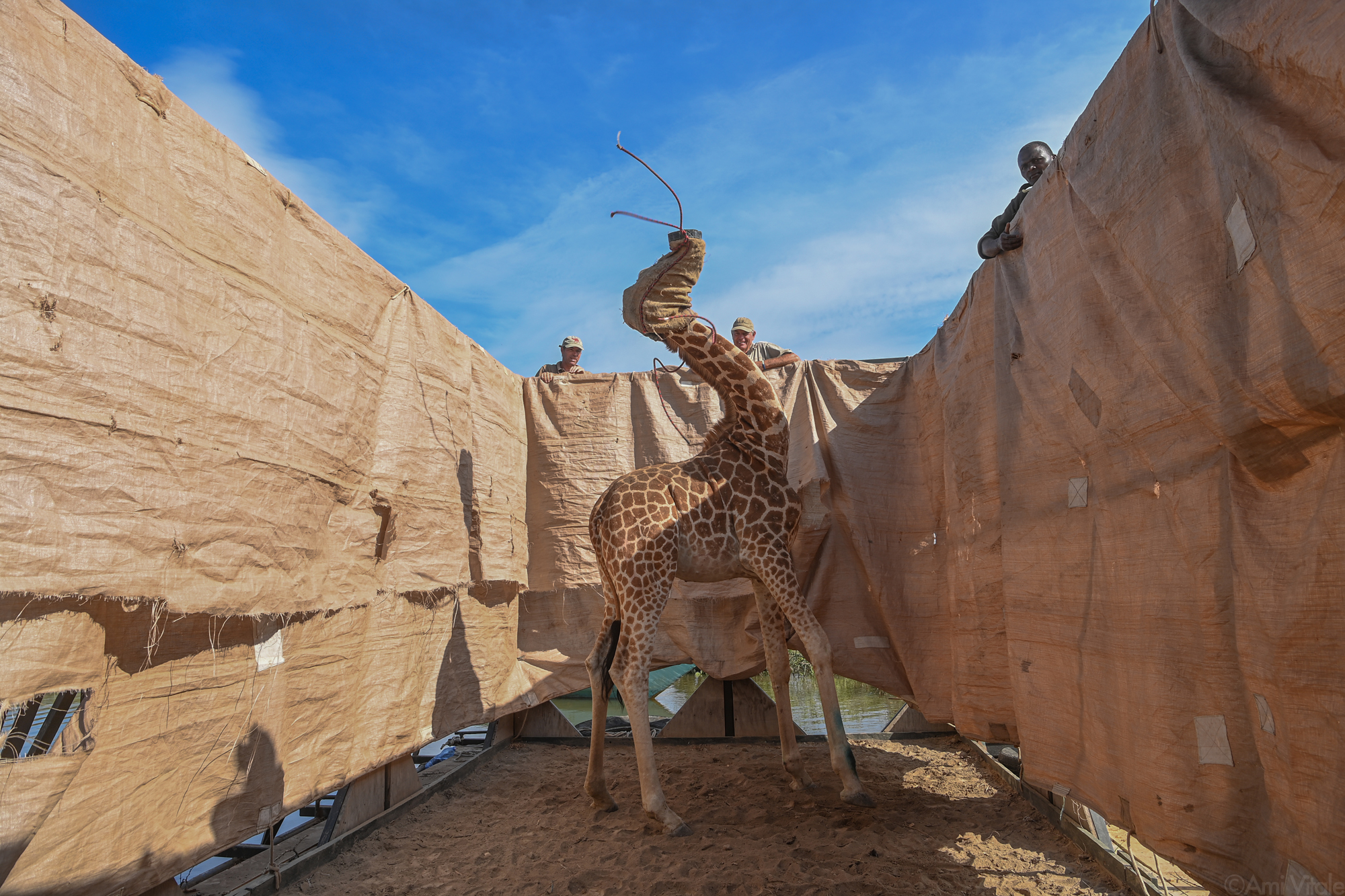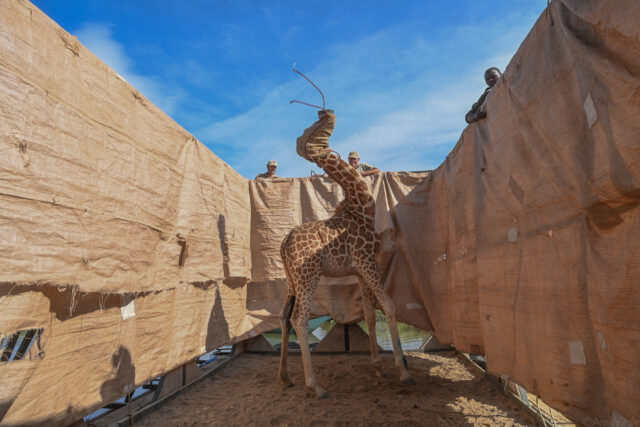 My photograph of a Rothschild's giraffe being rescued from Longicharo Island in western Kenya's Lake Baringo has been honored with the First Place Award in the 2021 World Press Photo Nature Category. I am incredibly grateful to the people at Save Giraffes Now for giving me the opportunity to tell this story and to Kenya Wildlife Service and Ruko Conservancy for the hard work they do each and every day to restore this iconic species.
A HUGE congratulations to my fellow honorees in the contest and in the nature category Carlton Ward Jr., Jaime Culebras, Ezra Acayan, Jasper Doest & Luis Tato. You all are doing such powerful, inspiring work and I am humbled to be mentioned in the same sentence with you all.
In this photo, Pasaka, a younger Rothschild's (Nubian) giraffe, is blindfolded and rescued from Longicharo Island, in western Kenya's Lake Baringo, on a makeshift raft. Longicharo Island was once a peninsula, but rising water levels in Lake Baringo turned it into an island. Particularly heavy rainfall in 2019 caused further floods, stranding nine giraffes.
Rothschild's giraffes are a subspecies of the northern giraffe, and are classified as endangered. The giraffe is the world's tallest land mammal and the Rothschild's giraffe is one of the loftiest subspecies, growing up to six meters in height.
The local community worked with conservationists from the Save Giraffes Now, Kenya Wildlife Service and Northern Rangelands Trust to build the barge and transport the marooned animals to a sanctuary in the Ruko conservancy on the shores of the lake. The rains had also led to an abundance of food on the island, so edible treats could not be used to entice the giraffes onto the barge.
Instead, the giraffes had to be tranquilized, which is a dangerous procedure given their anatomy, as they are at risk of choking on their own saliva, and changes in blood pressure can cause brain damage. A vet was on hand to immediately counteract the drug; the animals were then hooded and led onto the barge with guide ropes.
Learn more, including how to help at https://savegiraffesnow.org/