Overheard at National Geographic: Episode 5: Giraffes on a boat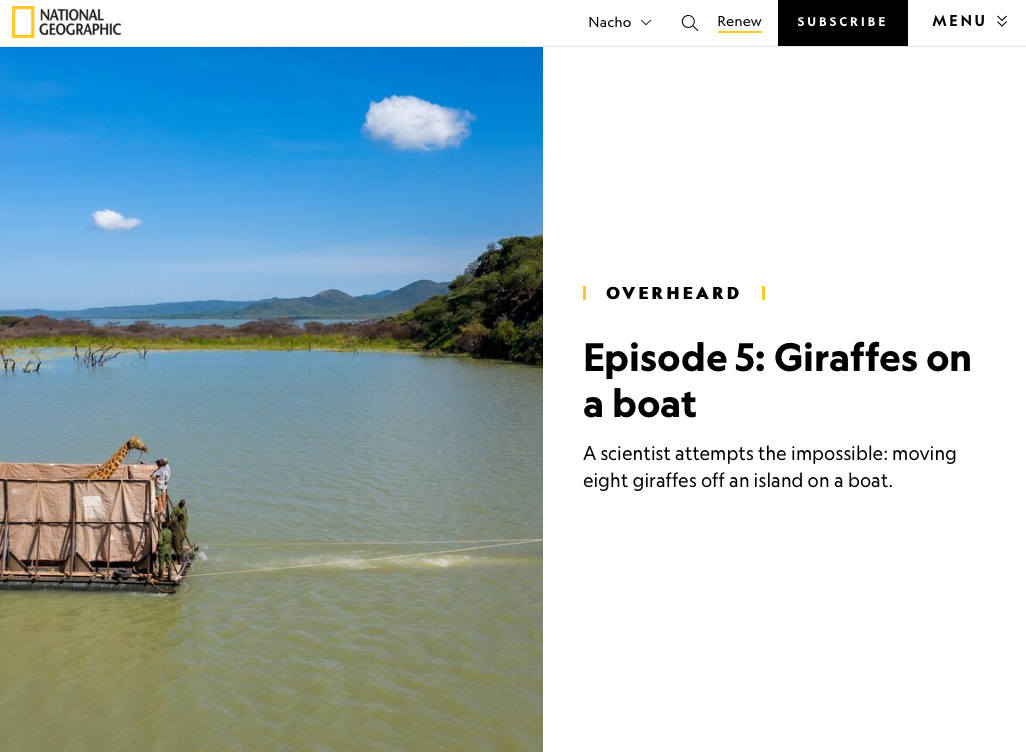 It sounds like the start of a bad joke: How do you move eight giraffes—including a newborn calf—off an island in Africa's Western Rift Valley? Answer: It isn't easy, and it involves a boat, blindfolds, and earmuffs. We follow conservationist David O'Connor on an epic (and awkward) journey to save these endangered animals.
Listen to the podcast here.