CNN: World-famous photographers join forces to protect the environment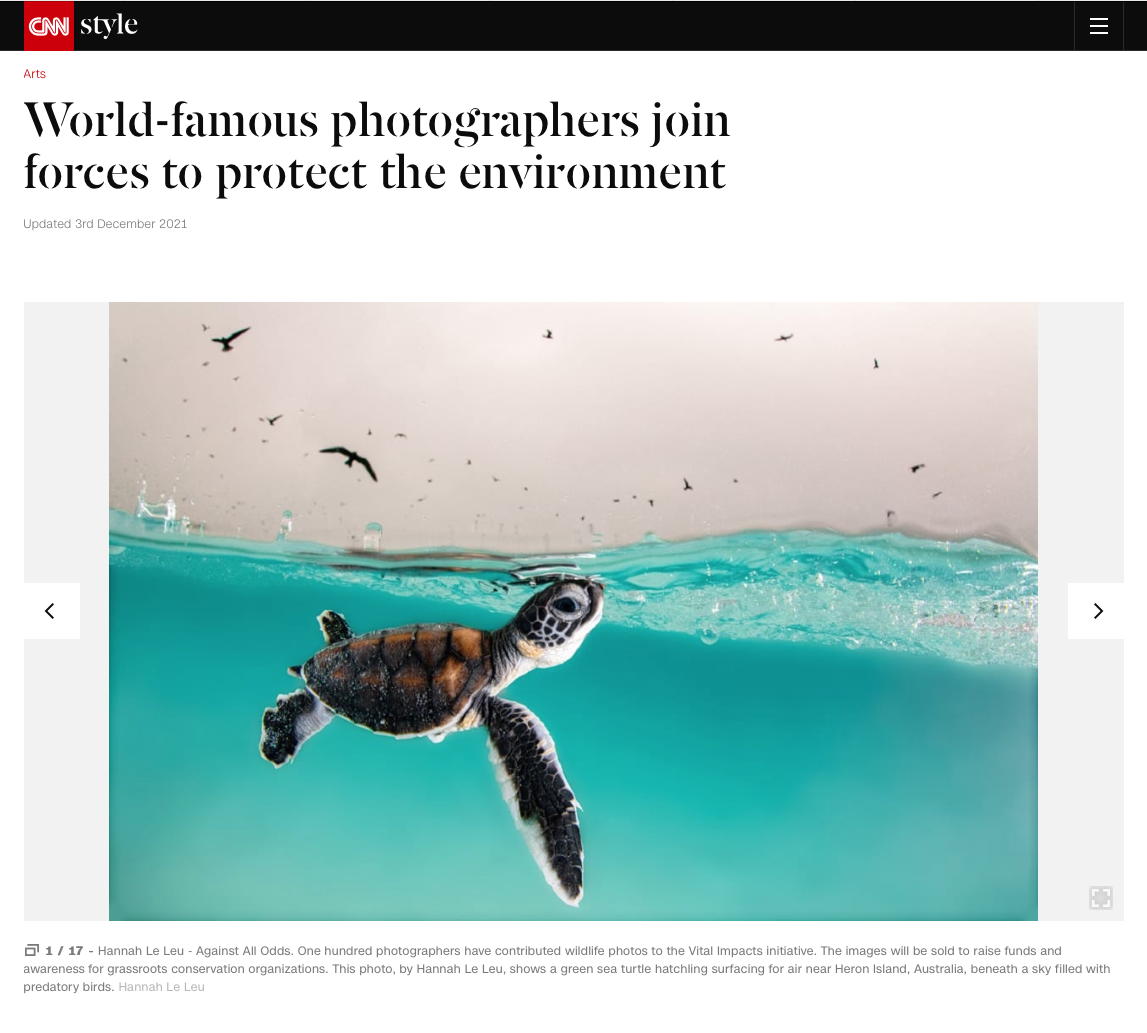 The final moments before the death of the last male northern white rhino, a 66-year-old elephant swimming in the ocean, and renowned primatologist Jane Goodall searching for chimpanzees in Tanzania in the early 1960s; these are all moments captured in a collection of powerful photographs that have been donated to raise funds for conservation projects. 
Works by 100 photographers from around the world will be sold until the end of the year by Vital Impacts, a non-profit that provides financial support to community-orientated conservation organizations and amplifies the work of photographers who are raising awareness of their efforts. Contributing is a who's who of nature photography, including Paul Nicklen, Ami Vitale, Jimmy Chin, Chris Burkard, Nick Brandt, Beth Moon, Stephen Wilkes and Goodall herself. 
"Each image has a really profound story behind it," said Vitale, an award-winning photographer and co-founder of Vital Impacts. "I worked really hard when I was curating this to make sure that these photographers are diverse, but the one thing they all share is this commitment to the planet. They're using their art to help conservation."
See the full article here.