PetaPixel: 10 Female Photographers You Should Know in 2022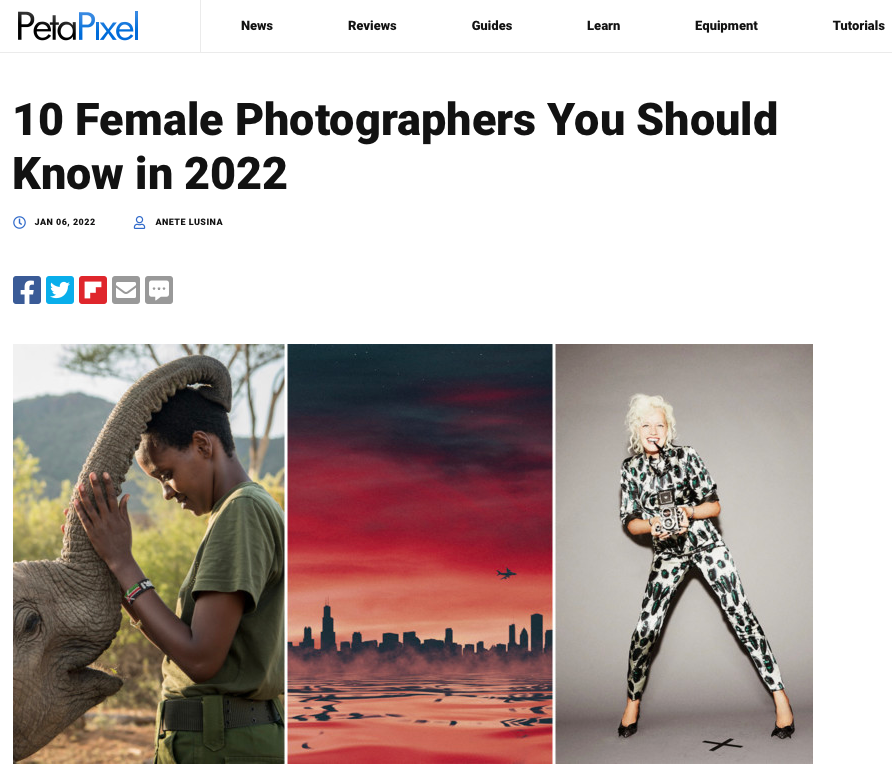 There is no better time than the start of the year to explore talented photographers who all have the power to inspire others. Each one of them with a unique visual voice and creative approach, these are ten female photographers you should know and follow….
Ami Vitale is an American photographer and filmmaker who captures impactful wildlife and environmental stories to highlight conservation issues. Vitale has traveled the world to cover all aspects of humanity — from violence and conflicts to the endurance and strength of the human spirit — and has shifted her focus to wildlife and the environment in recent years. This change of direction was marked by photographing the transport and release of the world's last white rhinos in 2009.
Vitale shoots for National Geographic, is a Nikon Ambassador, has been named as one of 50 Badass Women by Instyle Magazine, and has numerous other professional accolades, awards, titles, and other types of international recognition. However, it is Vitale's enthusiasm and dedication to powerful storytelling that shines through.
Besides her educational work, Vitale is also a writer and has published a best-selling book, titled "Panda Love." The book contains Vitale's photographs taken in China, and documents the efforts to breed pandas and release them back into the wild.