An Evening with Ami Vitale at William & Mary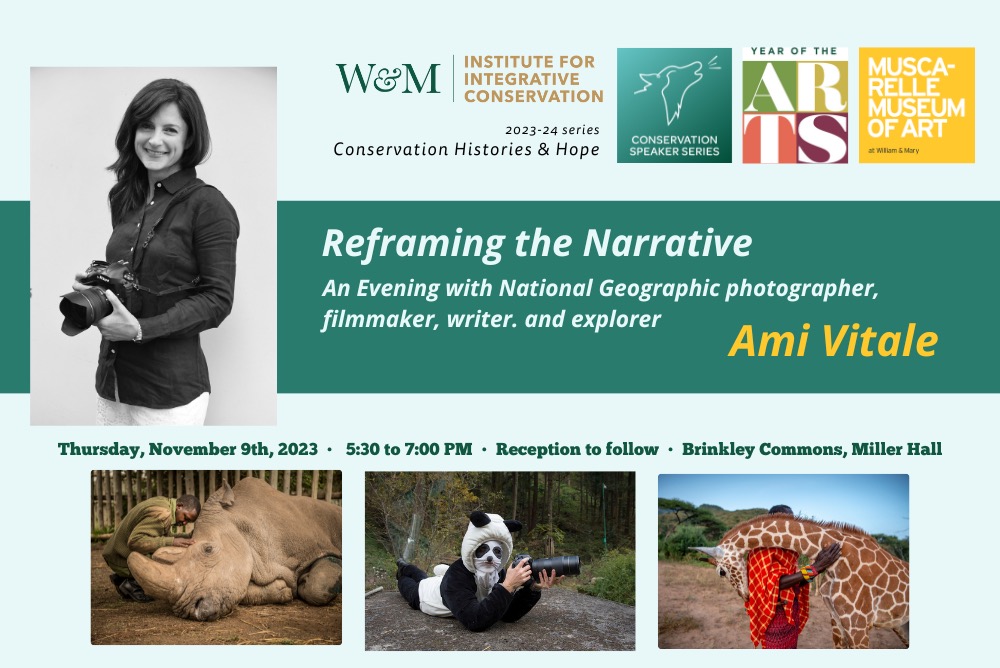 Join National Geographic photographer, filmmaker, writer, and explorer Ami Vitale, as she takes us on a journey, sharing powerful stories that drive change and inspire us all to push boundaries and have impact in our daily lives.
Ami will share a series of powerful images and stories about people living on the front lines of war, climate change, and extinction who refuse to let cataclysm define their future.
These are cautionary tales of human impact and an invitation to take action. If the people in these stories do so much with just hope, resilience, and imagination, Ami asks, what might we all accomplish together?
This talk will be held from 5.30-7.00 p.m. on November 9, 2023 at the Brinkley Commons, Miller Hall on the William & Mary Campus. Reception to follow.
Seating is limited. Please register here to attend.