HIPA Awards – Search for Truth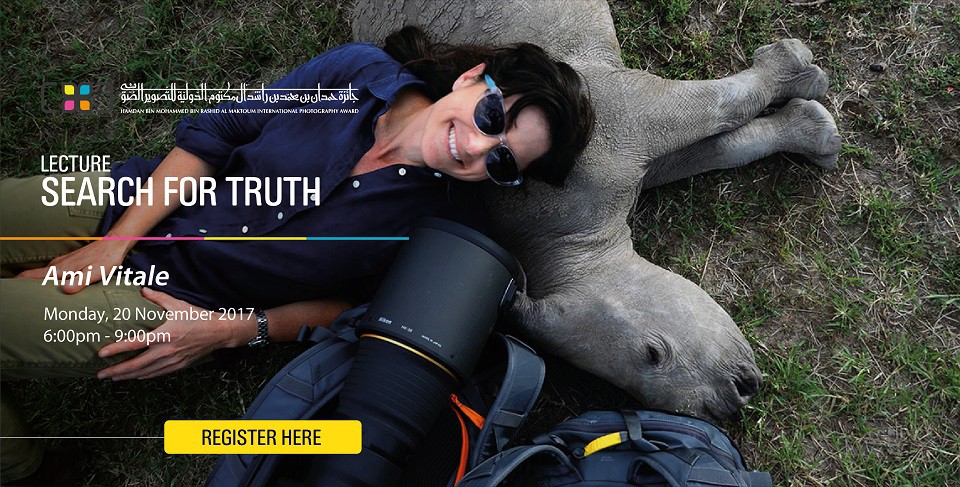 Ami will be in Dubai on Friday to judge the prestigious $100,000 HIPA Prize (Hamdan bin Mohammed bin Rashid Al Maktoum International Photography Award) Nov. 18-25, 2017.
H.H. Sheikh Hamdan Bin Mohammed Al Maktoum established the prestigious 'Hamdan International Photography Award'. This demonstrates the commitment of Dubai to encouraging and supporting art, culture and innovation. The Award appeals to all talented photographers across the globe, and also nurtures national talent, which will in turn attract international art and cultural attention. The Award highlights how Dubai is fast developing into one of the most artistically conscious and established cities in the world.
On Nov. 20th, from 6-9 p.m., she will be delivering the talk, Search for Truth. The event is open to the public, but you must register at hipa.ae/en/.