Hope for Extinction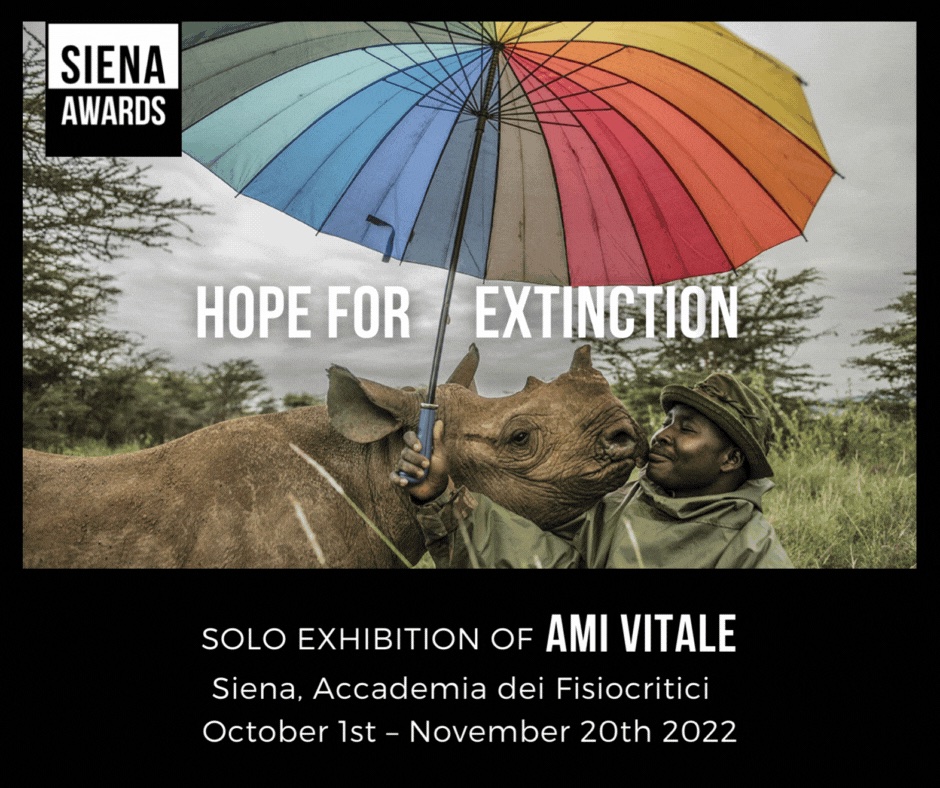 Hope for Extinction, an exhibition, featuring the work of Ami Vitale, documents the mutual interaction of humankind and nature, telling stories of the people who protect what remains of nature. It showcases stories from the Elephant Orphanage in Kenya and a project looking at the dramatic rescue of two Rothschild's giraffes, transported across the lake Baringo to Ruko Community Conservancy. The transportation of four white rhinos from Dvůr Králové Zoo, Czech Republic, to the Ol Pejeta nature reserve in Kenya, documents the adaption of this endangered species on the brink of extinction in their new environment. In 2018, Ami captured the final moments in the life of Sudan, a white rhino, the last male of the species.
The exhibition is one of eight on display as part of the Siena International Photo Awards 2022.
The exhibition runs from Oct. 1, 2022-Nov. 20, 2022. It is open on Fridays from 3-7 p.m. and on Saturday and Sunday from 10 a.m.-7 p.m.
Learn more and buy tickets here at https://festival.sienawards.com/en/hope-for-extinction-2/