International Photographic Council Hall of Fame Awards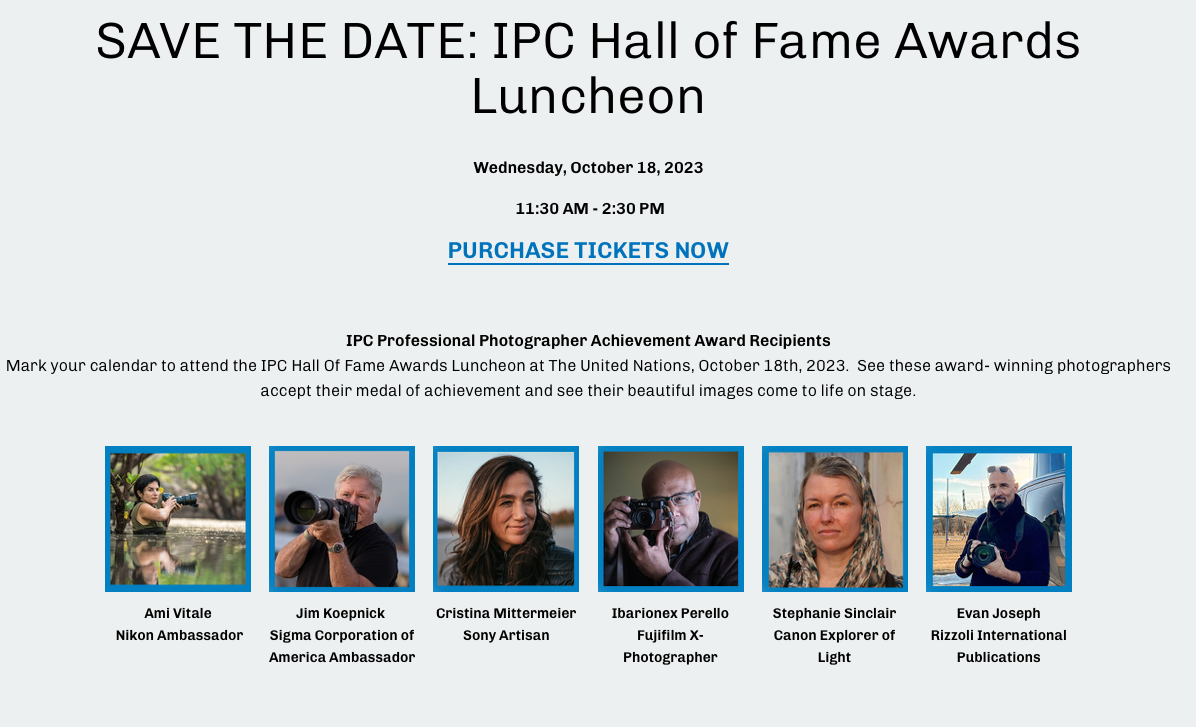 The International Photographic Council (IPC) is a non-profit organization committed to promoting the power of photography as a universal means of communication. Through our global community of photographers, educators, and industry experts, we strive to foster intercultural understanding and collaboration through visual storytelling.
Ami Vitale will be honored at the Oct. 18, 2023 Award Ceremony at the Annual Award Luncheon at the United Nations.
Learn more and make plans to attend here.