Nature is Calling: The World Environment Day 2021 Symposium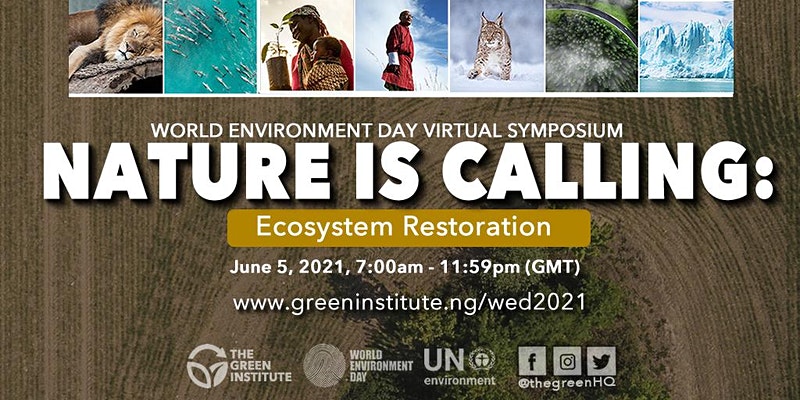 I am honored to be speaking at Nature is Calling: the 2021 World Environmental Day virtual symposium from The Green Institute on June 5, 2021. I will be joining John Vermilye, owner and Chairman, Travel Sentry and co-founder of Gallifrey Foundation and other knowledgeable experts who will share insights on the process of ecosystem restoration and how we can make peace with nature.
We are all aware that the world is still in a current state of uncertainty following the pandemic! However, it is also evident that we need to take better care of our environment. More than ever, it is pertinent that we join forces to tackle the complex challenges we face.
The symposium runs from 7am to 11.59pm GMT.Register here for this free event. (Donations encouraged.)