The Amazon Rainforest Workshop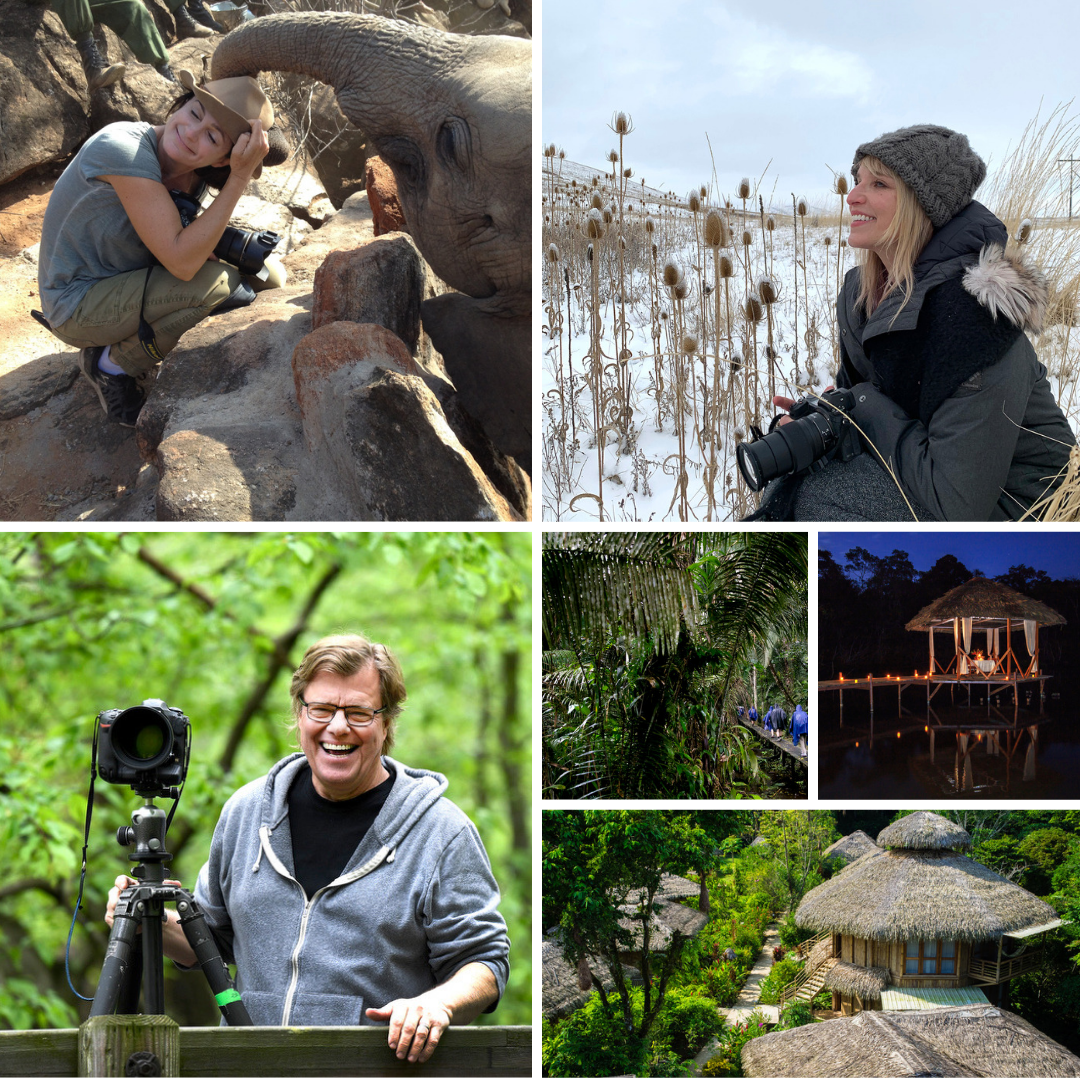 Join THREE renowned photographers; Ami Vitale, Joe McNally and Tamara Lackey on the trip of a lifetime to Ecuador where you will experience the abundant wildlife of the Ecuadorian Amazon Rainforest and the culture of Quito, its historic capital. Ecuador has the highest level of biodiversity per square kilometer anywhere in the world and you will experience much of it while learning from these acclaimed photographers.
This all-inclusive 10 day and 9 night adventure is a complete immersion into photography, storytelling and exploration and will focus on landscape, portrait and travel photography. It will also include lectures and daily post-processing lab time, as well as a number of optional add-ons. It is impossible not to be overwhelmed by gorgeous Quito, a UNESCO heritage site and the country's capital. The magical Old Town is filled with colorful people and culture, panoramic vistas and brilliant historic cathedrals, but the people are what make this destination so special. After two days, you will travel in-country to the Amazon basin where you float by the banks and tributaries of the Amazon River and spot a wide variety of wildlife, surrounded by the sights and sounds of the jungle. The majority of the workshop will be held at the extraordinary 5-star luxury eco-resort La Selva Ecolodge & Spa, located in the heart of the Ecuadorian Amazon rainforest. The Lodge is located off the Napo River, inside of the Yasuni Biosphere Reserve, one of the most biodiverse areas on the planet, home to millions of species of plants, birds, rare animals and stunning scenery. There you will find your accommodations in breezy, stylish cabanas, inspired by native bamboo designs, and sleep where the sounds of the rainforest soothe you to sleep and the singing of birds awaken you in the morning.
As an all-inclusive workshop, all freshly-made, deliciously cooked and table-served meals will be included, too.
The workshop has been rescheduled for Oct. 2021. It is currently waitlist only! Learn more and register at tamaralackey.com/amazonworkshop/