The Nature Conservancy San Antonio Conservation Luncheon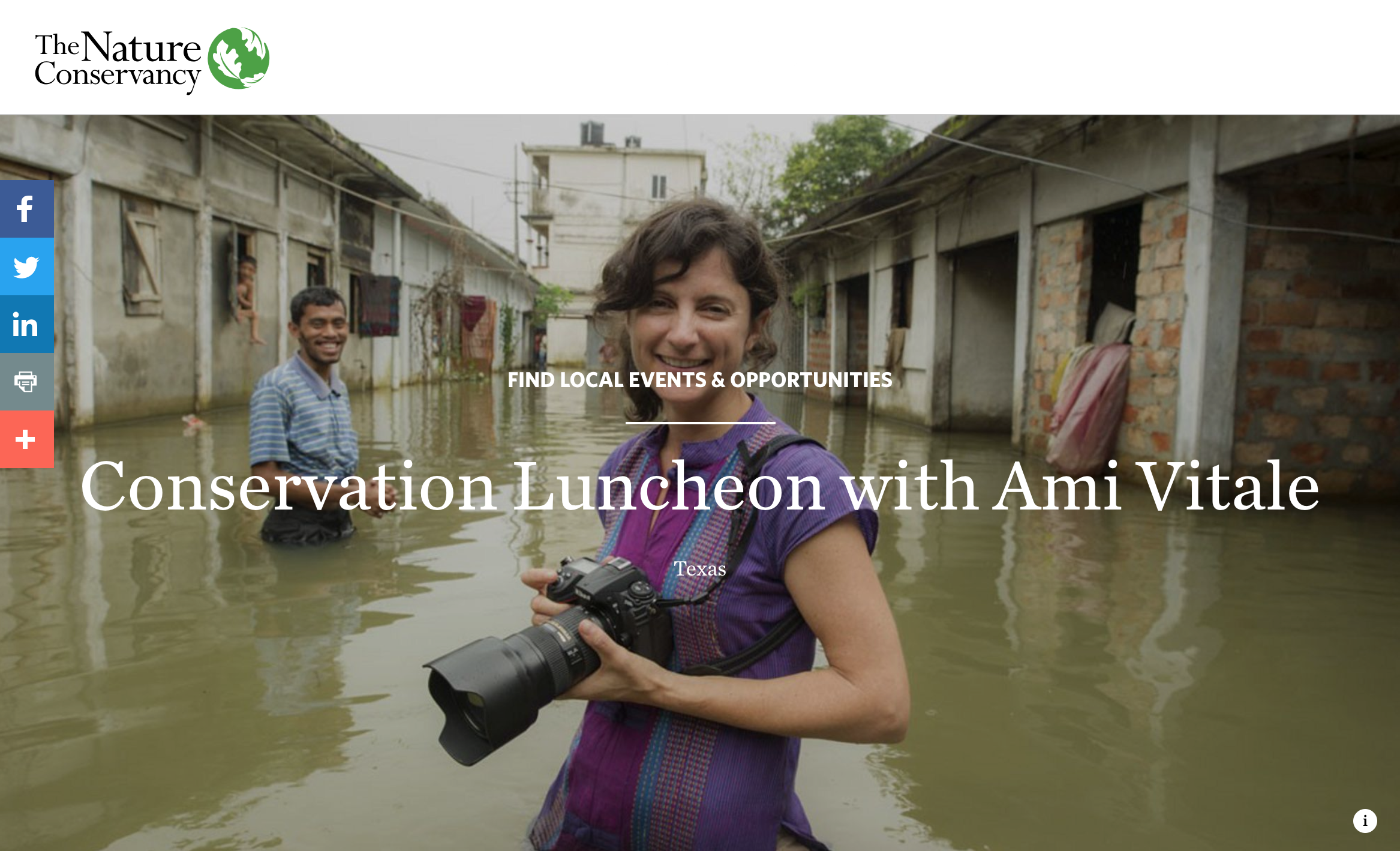 With its diverse landscapes, rapidly-growing cities and rich natural history, Texas is a microcosm of the world. We're contending with challenges that are tougher than ever—but there are also remarkable opportunities for us to ensure a resilient and thriving future. Join us on May 7 as we turn A Global Lens on the most important conservation issues facing people and the planet today.
The Nature Conservancy's 2019 San Antonio Conservation Luncheon is your chance to embark on an excursion around the world—no passport required! Nikon Ambassador and National Geographic magazine photographer Ami Vitale will put nature into focus by sharing stories and stunning photos from her travels to more than 100 countries around the world, where she's captured some of the planet's rarest species in their natural habitats. Over the years, Vitale has documented everything from wildlife and poaching in Africa, covered human-wildlife conflict, and concentrated on efforts to save the northern white rhino and reintroduce pandas to the wild.
Each of Vitale's photos are remarkable pieces of storytelling unto themselves, embodying her core philosophy of "living the story." Taken together, they're an incredible illustration of the strength of the human spirit, the resilience of our natural world and the urgency of our conservation challenges.
Don't miss out—reserve your seat now! The 2019 San Antonio Conservation Luncheon will be held on May 7, 2019 at 11:30 a.m. at the Pearl Stable. To purchase tickets or become a sponsor, please contact Erica Solis at erica.solis@tnc.org or 210-301-5617.