The Photo Society Presents Ami Vitale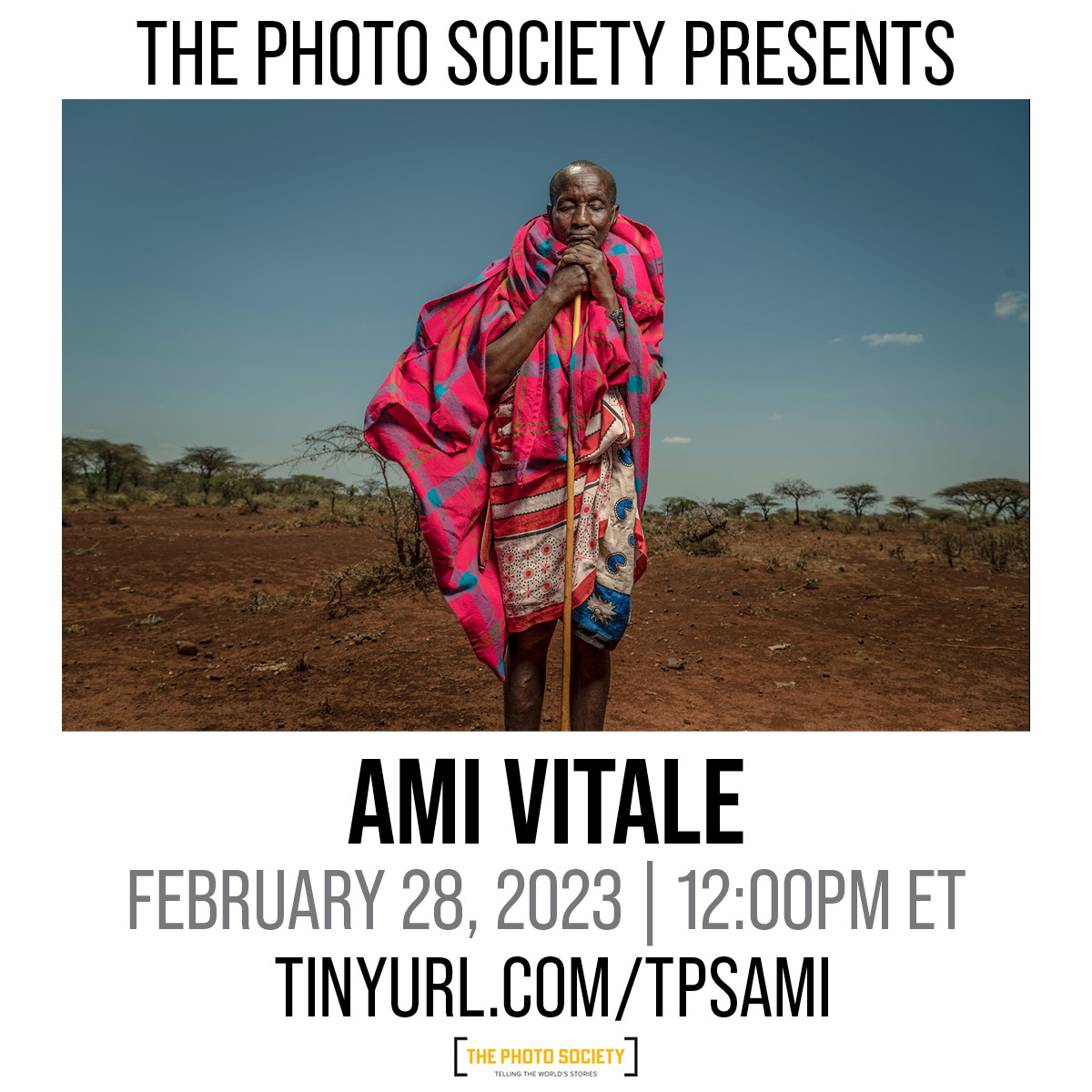 We're excited to invite you to the next installment of our TPS Presents lecture series, featuring Ami Vitale and sponsored by Competitive Cameras. The talk will take place on Tuesday, February 28, at 12pm Eastern.
Register here: https://tinyurl.com/tpsami
Photographer and filmmaker Ami Vitale has been creating unique stories that amplify the work of communities on the front lines of conservation. She has traveled to more than 100 countries, documenting the heartbreaking realities of war to witnessing the inspiring power of individuals making a difference. Her award-winning work illuminates the unsung heroes and communities working to protect wildlife and finding harmony in our natural world.
Ami is the 2022 Conservation International Innovators Fellow. In 2022, she was awarded with prestigious prizes from both the Missouri Honor Medal for Distinguished Service and the Lucie Humanitarian Award. Instyle magazine named Ami one of fifty Badass Women, a series celebrating women who show up, speak up and get things done. Ami has been named Magazine photographer of the year in the International Photographer of the Year prize, received the Daniel Pearl Award for Outstanding Reporting and is a six-time recipient of World Press Photos.
Ami is also the founder and Executive Director of the women-led non-profit Vital Impacts, which supports humanitarian and conservation efforts around the world.
This event is free and open to the public. It is made possible with the support of our friends at Competitive Cameras. Please feel free to share the link. We've also attached promotional materials for you to share via social media to spread the word.
We hope to see you there!