Tribeca Film Festival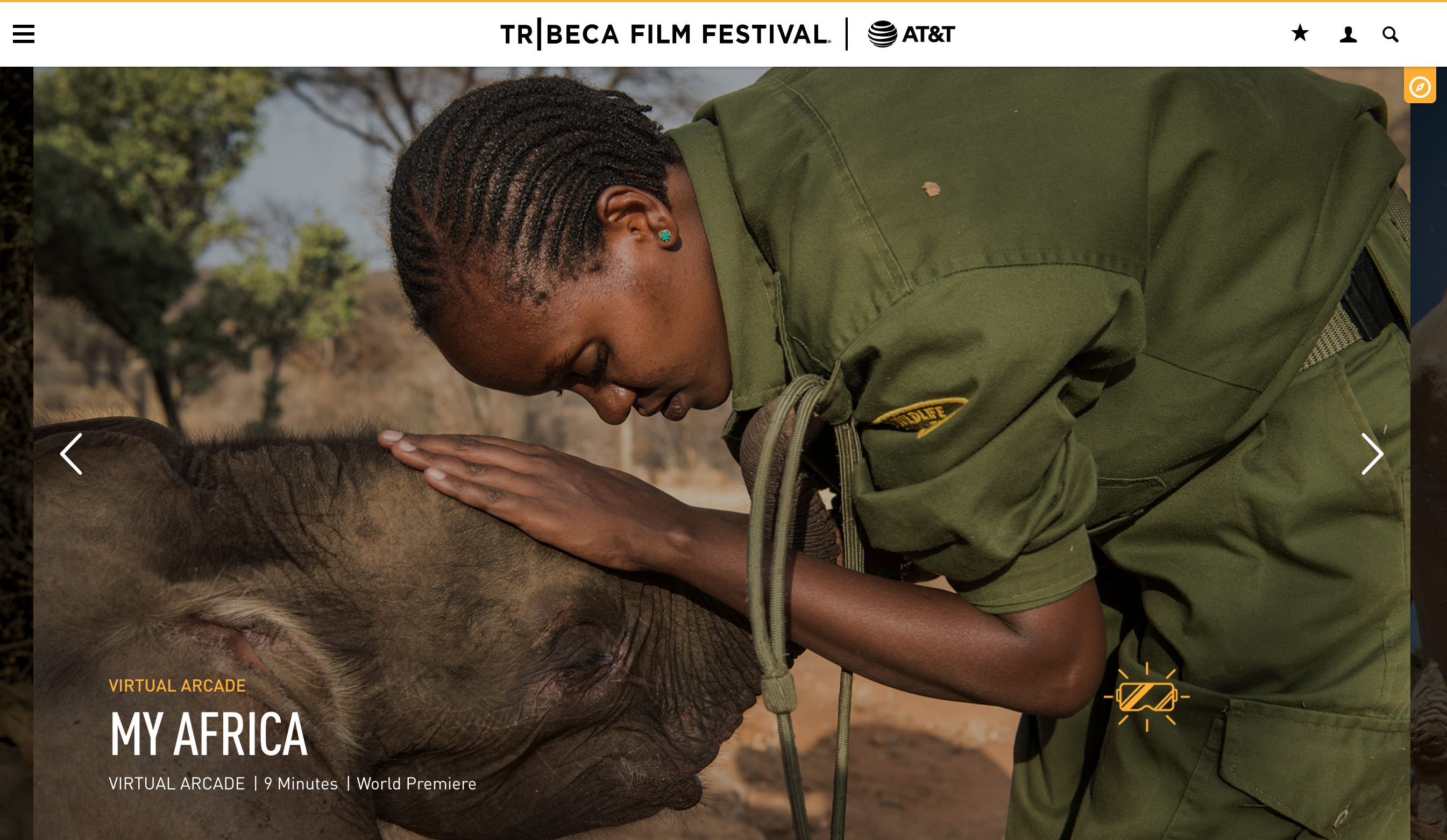 I will be premiering My Africa, the blue chip VR film I helped direct about the work being done in Northern Kenya at the Reteti Elephant Sanctuary at the Tribeca Film Festival Immersive Showcase April 20th-28th.
In Northern Kenya, the futures of wildlife and people are intertwined. Stand in the midst of a thundering wildebeest migration, witness a lioness snatch her prey—and meet a community dedicated to saving Africa's wildlife in My Africa. The film allows you to experience Northern Kenya in 360 degrees and celebrate the relationship between wild animals that roam freely and the communities that protect them. I am proud to have helped direct My Africa with Passion Pictures, Vision 3 and Deep VR for Conservation International. The film is an official selection of the 2018 Tribeca Film Festival. Learn more and watch the trailer at conservation.org/myafrica.
The 2018 Tribeca Immersive program showcases works by artists who are pushing boundaries and using cutting-edge technology to tell stories and create new artistic experiences. The Virtual Arcade lineup, presented by AT&T, includes 21 world premiere VR/AR exhibits, as well as five Storyscapes experiences in competition. The program takes place at the Tribeca Festival Hub from April 20th to the 28th.
As one of the first festivals to champion VR as a dynamic form of storytelling, this year's offerings include 33 virtual reality (VR) innovative exhibitions and experiences from top creators.
About My Africa: Project Creators: Conservation International, Passion Planet, Vision3
Cast: Lupita Nyong'o (narrator), Naltwasha Leripe