World Press Photo Festival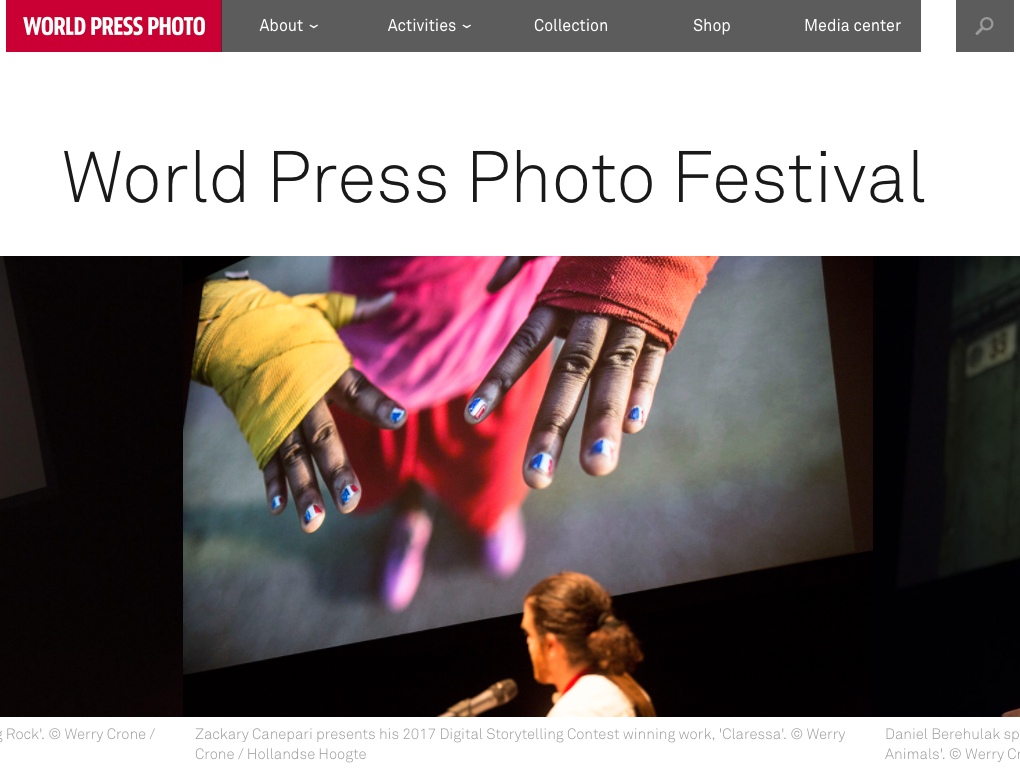 Five-time World Press Photo contest award winner, Ami Vitale presents 'Finding Stories that Connect Us.' She will speak about her work covering the conflict in Kashmir, as well as her latest World Press Photo award-winning series, 'Pandas Gone Wild' and this year's nominated story, 'Warriors Who Once Feared Elephants Now Protect Them' at the World Press Photo Festival as part of the 'Nature and Environment block,' alongside Luca Locatelli, Jasper Doest and Thomas P. Peschak.
Ami will be speaking on 11.30 a.m. on April 14, 2018 at the Westergastheater in Amsterdam View the full festival schedule here.
Held April 13 and 14, the World Press Photo Festival offers a vibrant program of presentations, meetups and workshops featuring special guests including award-winning visual journalists, and the renowned Sem Presser Lecture, supported by DuPho*, this year presented by Stephanie Sinclair.
Your ticket will also give you access to our partner locations De Nieuwe Kerk, Foam, Huis Marseille and Het Ketelhuis.
The flagship World Press Photo Exhibition 2018, displaying prize-winners' work from the photo and digital storytelling contests, premiers at De Nieuwe Kerk during the festival before starting its world tour, giving festival ticket holders the chance to be among the very first to discover the exhibition.