Xposure International Photography Festival, Sharjah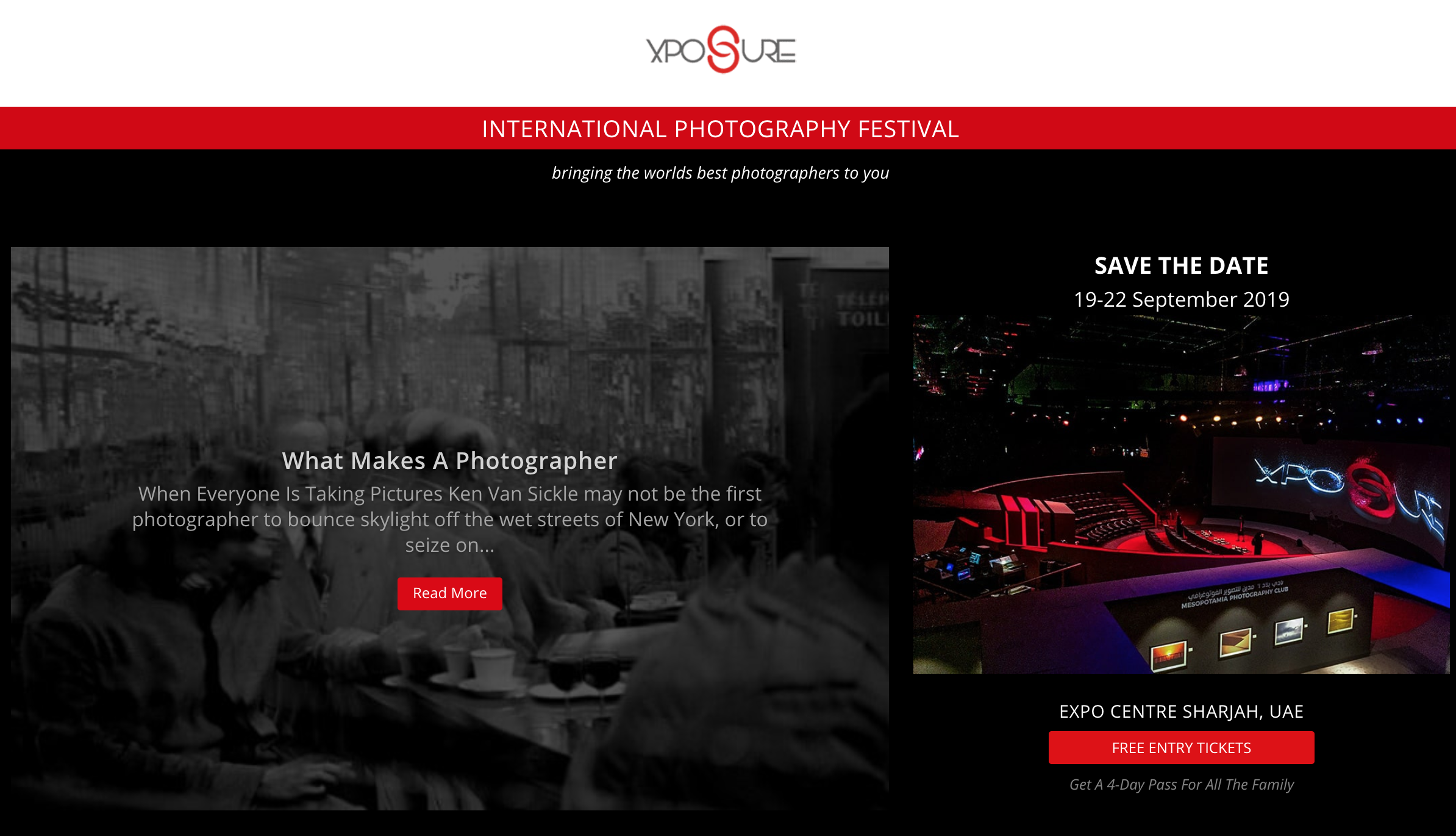 Xposure is a non-profit educational & photography platform that combines a range of photography events including; Exhibitions, Workshops, Seminars, Presentations, Competitions, Photo Walks, a photographic product Trade Show. The trade show hosts leading photographic brands who showcase the latest cameras, accessories, and equipment to the public, and photographers from enthusiasts to professional, trade associations and retailers.
Embracing education and training in the visual arts, Xposure gathers award-winning and highly acclaimed photographers and film-makers from around the globe to share their work, experiences and knowledge. Xposure also offers fully or partially subsidised workshops for beginners and experienced photographers alike. There is a complete agenda of training and educational programs structured as workshops, seminars, and photo-walks that will be on offer for all skill levels from beginner to professional. Xposure welcomes acclaimed award-winning International photographers and industry experts from across the globe to share knowledge and techniques.
The festival takes place from Sept. 19-22, 2019. Ami will be a keynote speaker. Learn more and get tickets at https://xposure.ae/