A Gentle Touch: The Last Northern White Rhino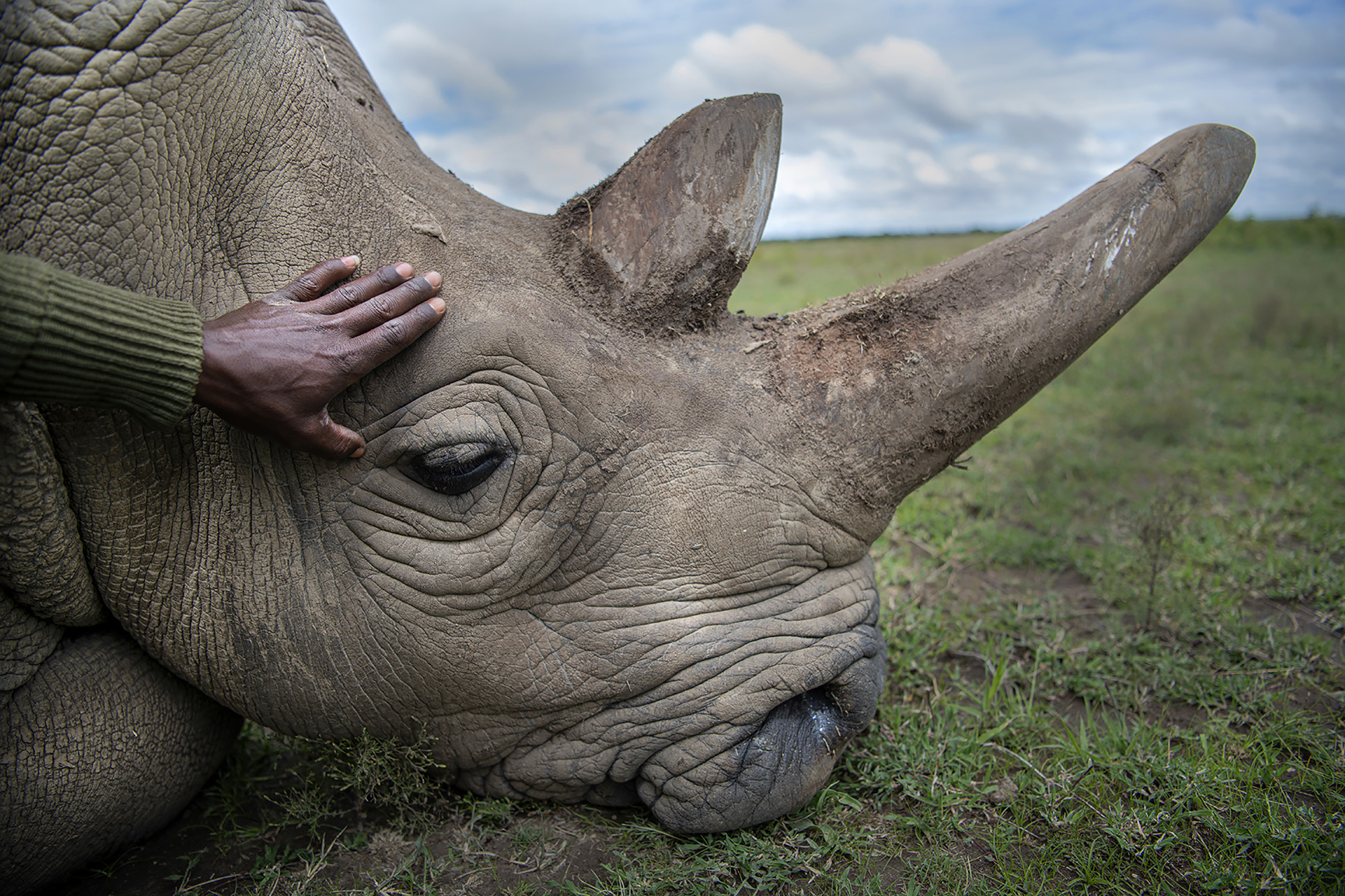 Rhino keeper Zacharia Mutai touches Najin, one of the last two northern white rhinos on the planet. Najin, with her daughter Fatu, is cared for by the dedicated team at @OlPejeta Conservancy in northern Kenya. Fossil records suggest that rhinos have existed for 50 million years, and they've lived on this planet for millions of years—yet it's possible they might not survive mankind.
However, an extraordinary team from Leibniz Institute for Zoo and Wildlife Research, Avantea, Ol Pejeta Conservancy, Kenya Wildlife Service and Safari Park Dvur Kralove is working hard to make sure this ancient species continues to walk the earth. The group has created five northern white rhino embryos from eggs extracted from the last two living female northern white rhinos. These embryos are now stored in liquid nitrogen to be transferred into a surrogate mother in the near future.
This fine-art photograph will be printed on archival paper which is designed to meet museum longevity requirements.
Please contact me, if there is another image you would like.
If you have any questions prior to purchase, please contact me .