Bhutan, Limited Edition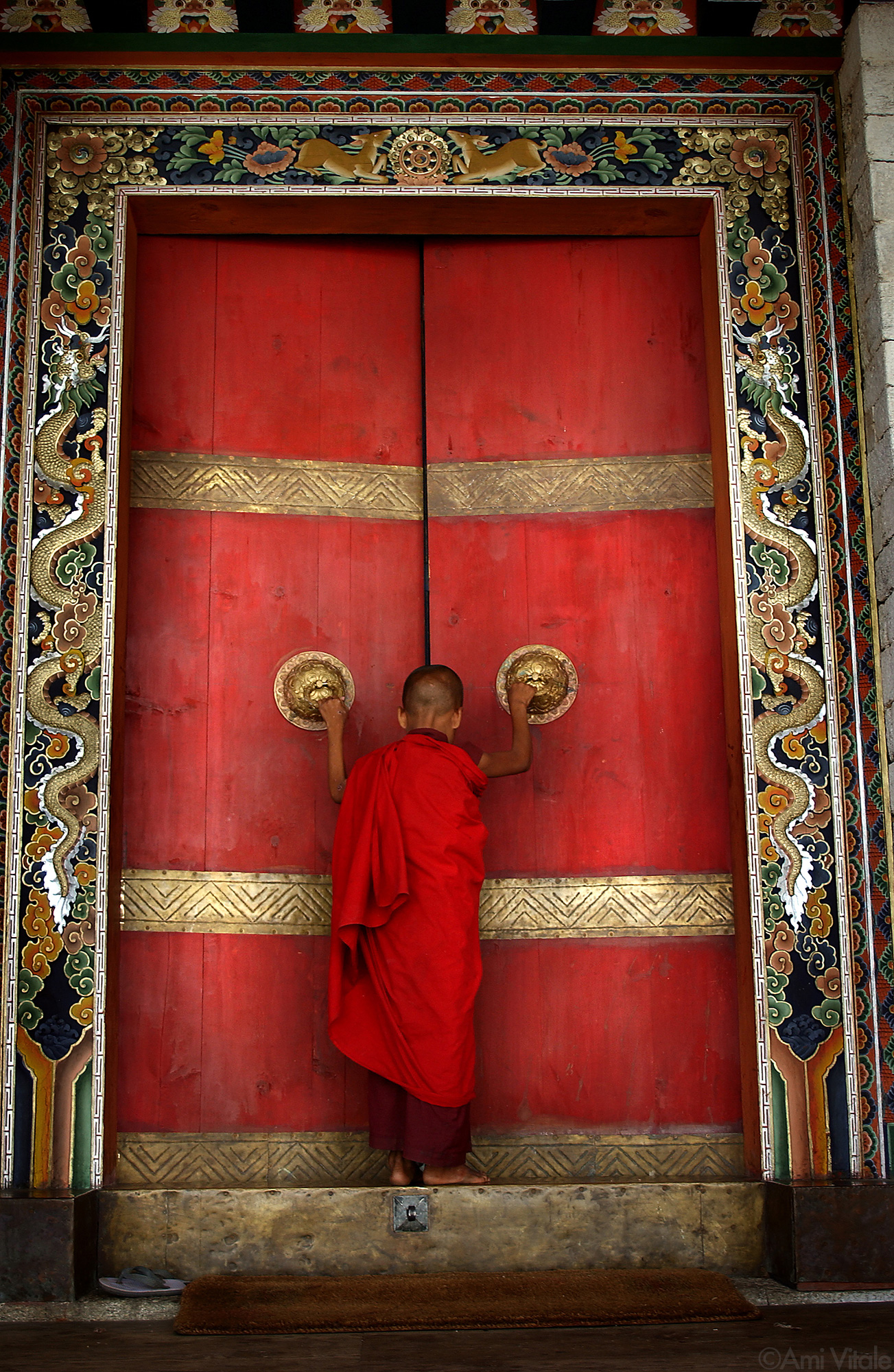 A Buddhist monk opens the formidable doors of Trongsa Dzong, the ancestral home of Bhutan's monarchy.
The Himalayan kingdom of Bhutanhas sat in isolation for thousands of years and only in the last few decades has been thrust into the glare of modern times after centuries of solitude. This conservative Buddhist kingdom high in the Himalayas had no paved roads until the 1960s, was off-limits to foreigners until 1974, and launched television only in 1999.
Bhutan is the only country in the world that measures success and progress by Gross National Happiness (GNH) rather than GDP. They believe GNH is more important. The concept was introduced in 1998 as a way to ensure that economic development is not detrimental to traditional lifestyles.
This fine art photograph is available at 27.50×18.25 inches in a limited edition of 200, 10 AP at $5000. It will be printed by the fine art studio of Paper & Ink Studio on Canson Infinity Edition Etching Rag, archival paper which is designed to meet museum longevity requirements, with archival Canon Lucia Pro Archival Inks.
If you have any questions prior to purchase, please contact me .