Community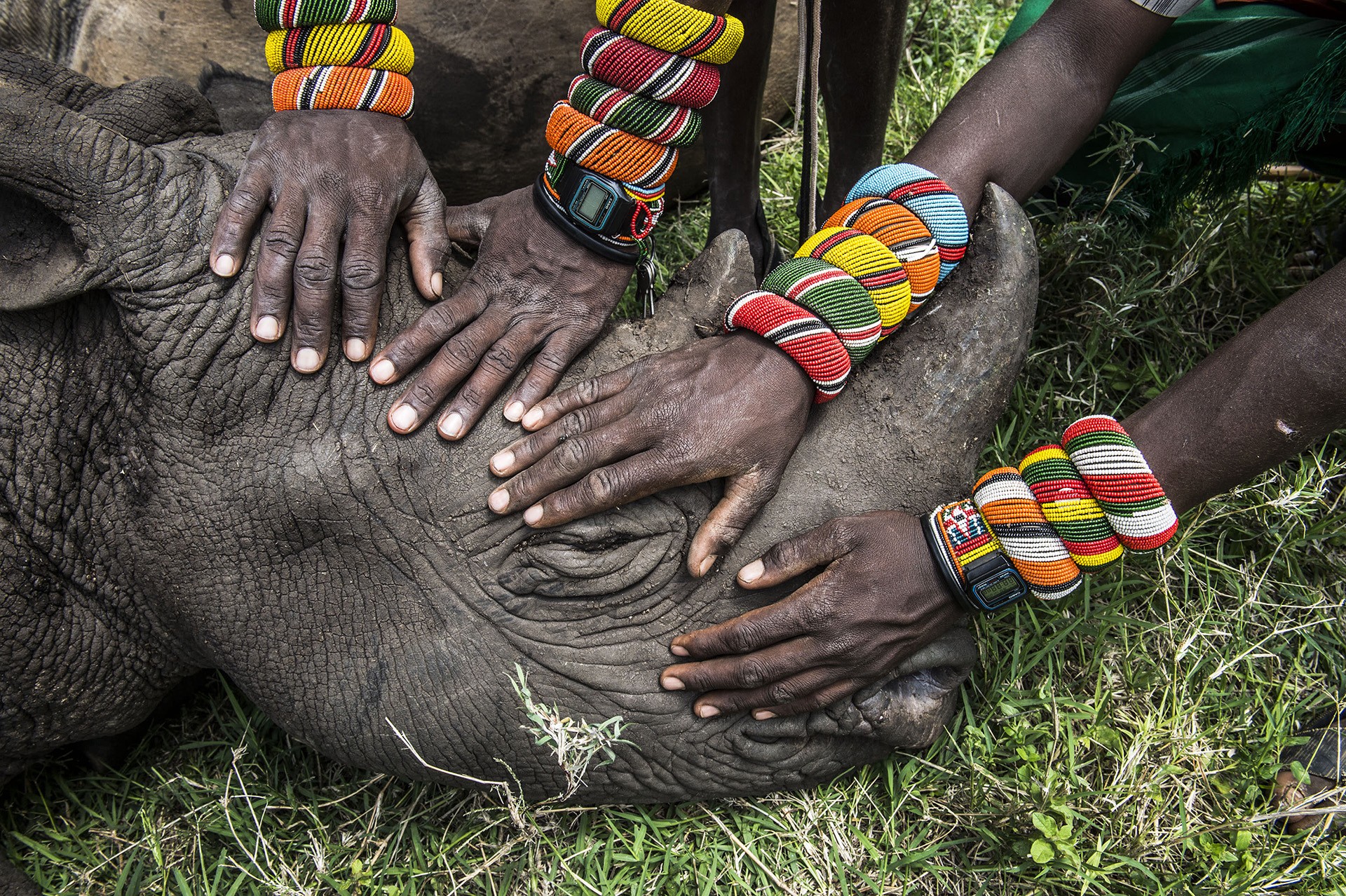 A group of young Samburu warriors touch a black rhino for the first time in their lives, at the Lewa Wildlife Conservancy, in northern Kenya.
Black rhinos are almost extinct in Kenya. This young calf had been orphaned when poachers killed its mother, and was hand-raised at Lewa. Most people in Kenya never get the opportunity to see the wildlife living around them, especially at such close quarters. Attention is often given to the effect of poaching on wildlife, but there is little focus on indigenous communities, who are on the frontline in the clash between poachers and armed game wardens.
This fine-art photograph will be printed on archival paper which is designed to meet museum longevity requirements.
If you have any questions prior to purchase, please contact me .