The Well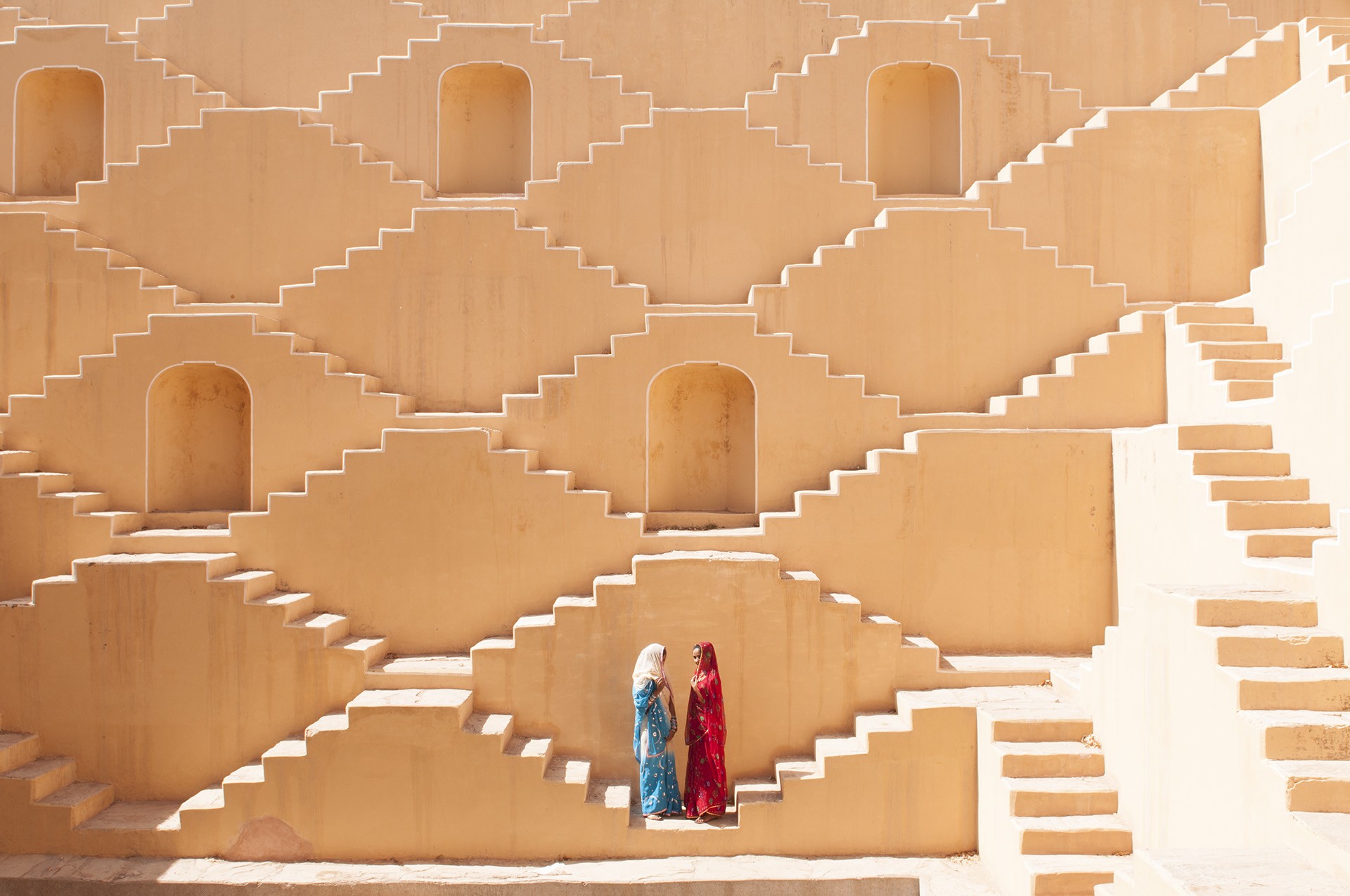 THE FLASH SALE HAS NOW ENDED. REGULAR PRICES ARE NOW IN EFFECT FOR THIS PRINT. I am thrilled to announce a FLASH PRINT SALE to benefit Girls Who Click in celebration of Oct. 11th's Day of the Girl!! You can pick up a signed 12×14 inch fine-art print of the photograph of the meeting at the well for just $250. This sale ended on Oct. 11 at 11.59pm MT!
In this photo Manisha and Jasmin Singh pause in the Baoli, an ancient step well in a village near the city of Jaipur outside of India's Thar desert.
Girls Who Click empowers teen girls to enter the field of nature photography and use their work to further conservation efforts around the world. It aims to inspire a new generation of female nature photographers and conservationists through free nature photography workshops for teen girls.
The prints are expertly crafted by the fine art studio of Paper & Ink with Epson's Ultrachome HDX archival pigment ink on Canson Infinity Edition Etching Rag 100% cotton archival rag paper. These stunning prints are designed to meet museum longevity requirements.
First class, domestic shipping of the print is included in the price. International shipping is $85.
If you have any questions prior to purchase, please contact me .