Najin on the Horizon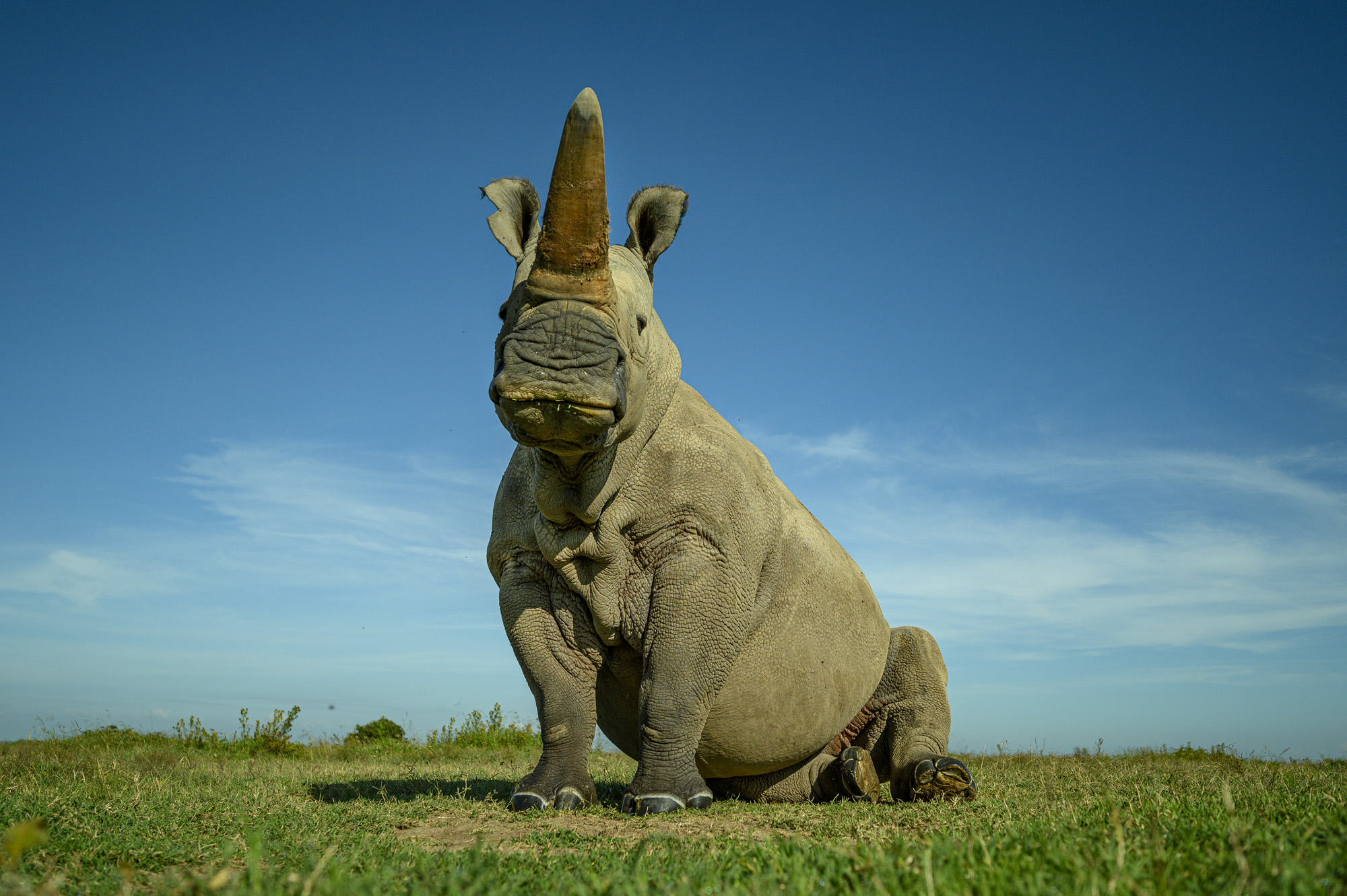 I am donating 50% of the profits of my photographs of northern white rhinos to Ol Pejeta Conservancy so that they can continue on their mission of protecting and fighting for some of the world's most vulnerable creatures.
Najin, one of the last two northern white rhinos on the planet stands up at Ol Pejeta Conservancy in northern Kenya. Over the past year and a half, a consortium of scientists from Leibniz Institute for Zoo and Wildlife Research, Avantea, Ol Pejeta Conservancy, Kenya Wildlife Service and Safari Park Dvur Kralove have successfully created 5 embryos from eggs harvested from these last two rhinos and genetic material from deceased males. Currently stored in liquid nitrogen, the plan is to transfer them into a surrogate southern white rhino mother in the near future. Hopefully, one day soon more of her kind will walk the earth, escaping what could have been certain extinction.
Your purchase of this fine-art photograph of Najin will directly help those who have given their lives to care for the last northern white rhinos in the world. See all northern white rhino photographs available here.
This signed print is available starting at $550. The print ships free within the US. For locations outside of the U.S., shipping is $85. It will be printed by the fine art studio of Paper & Ink at 12×14 inches (30.5×36 cm) on archival paper which is designed to meet museum longevity requirements. Also available in 16×24 inches and 20×30 inches print sizes.
Please contact me, if there is another image you would like.
If you have any questions prior to purchase, please contact me .