Panda with Bamboo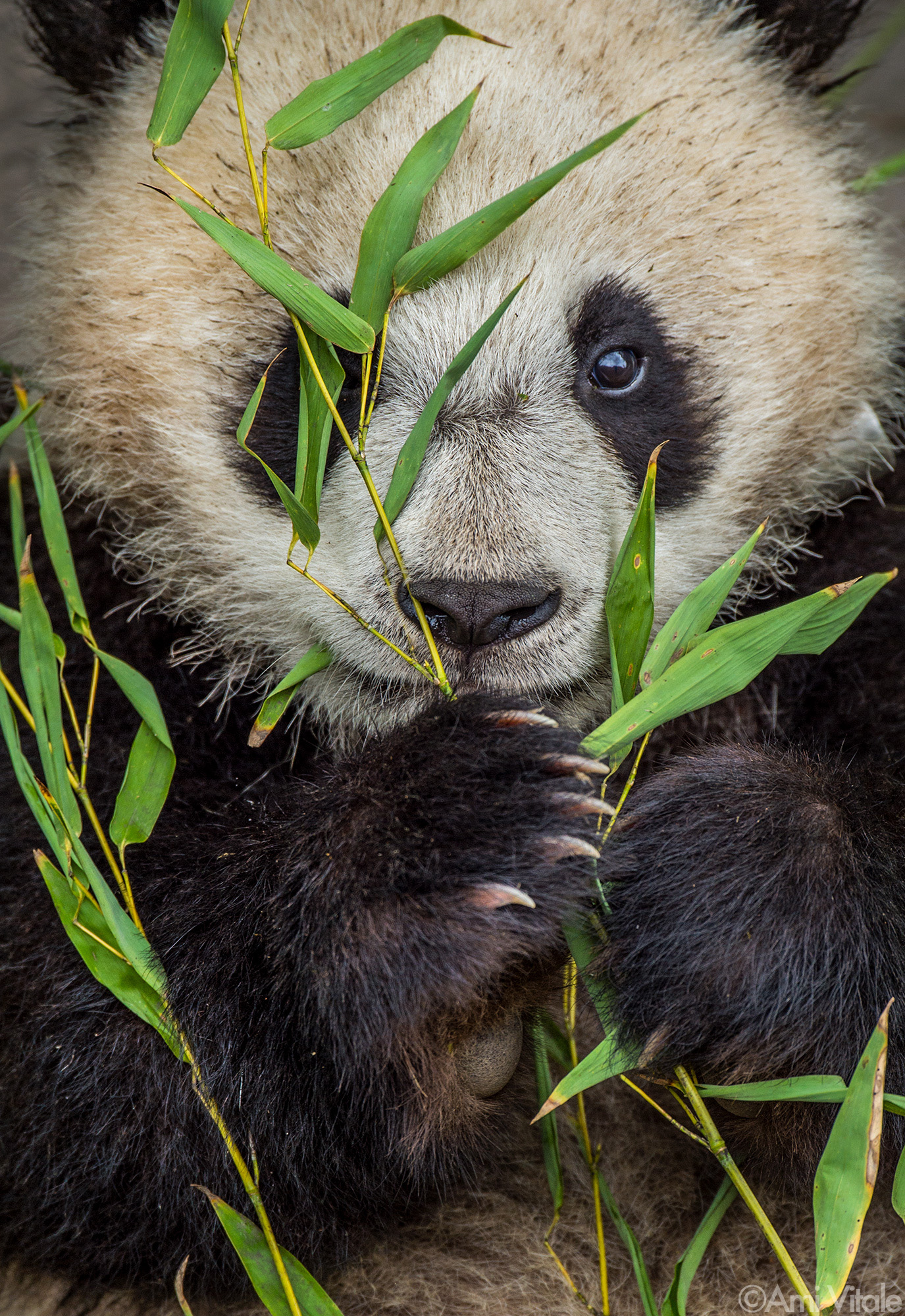 Giant pandas are anomalies of evolution. Their ancestry shows that they descended from meat-eating carnivores. They evolved over millions of years to eat almost exclusively bamboo. Today, 99 percent of their diet is bamboo.
In a region where bad environmental news is common, the giant panda might prove to be the exception and is a testament to the perseverance and efforts of Chinese scientists and conservationists. By breeding and releasing pandas, augmenting existing populations and protecting habitat, they are on their way to successfully saving their most famous ambassador and in the process putting the wild back into an icon.
This is from Ami's long term work documenting these incredible conservation successes. See the National Geographic Story, Pandas Get to Know Their Wild Side here.
This fine-art photograph will be printed on archival paper which is designed to meet museum longevity requirements.
If you have any questions prior to purchase, please contact me .