Reteti Elephants at the Mudhole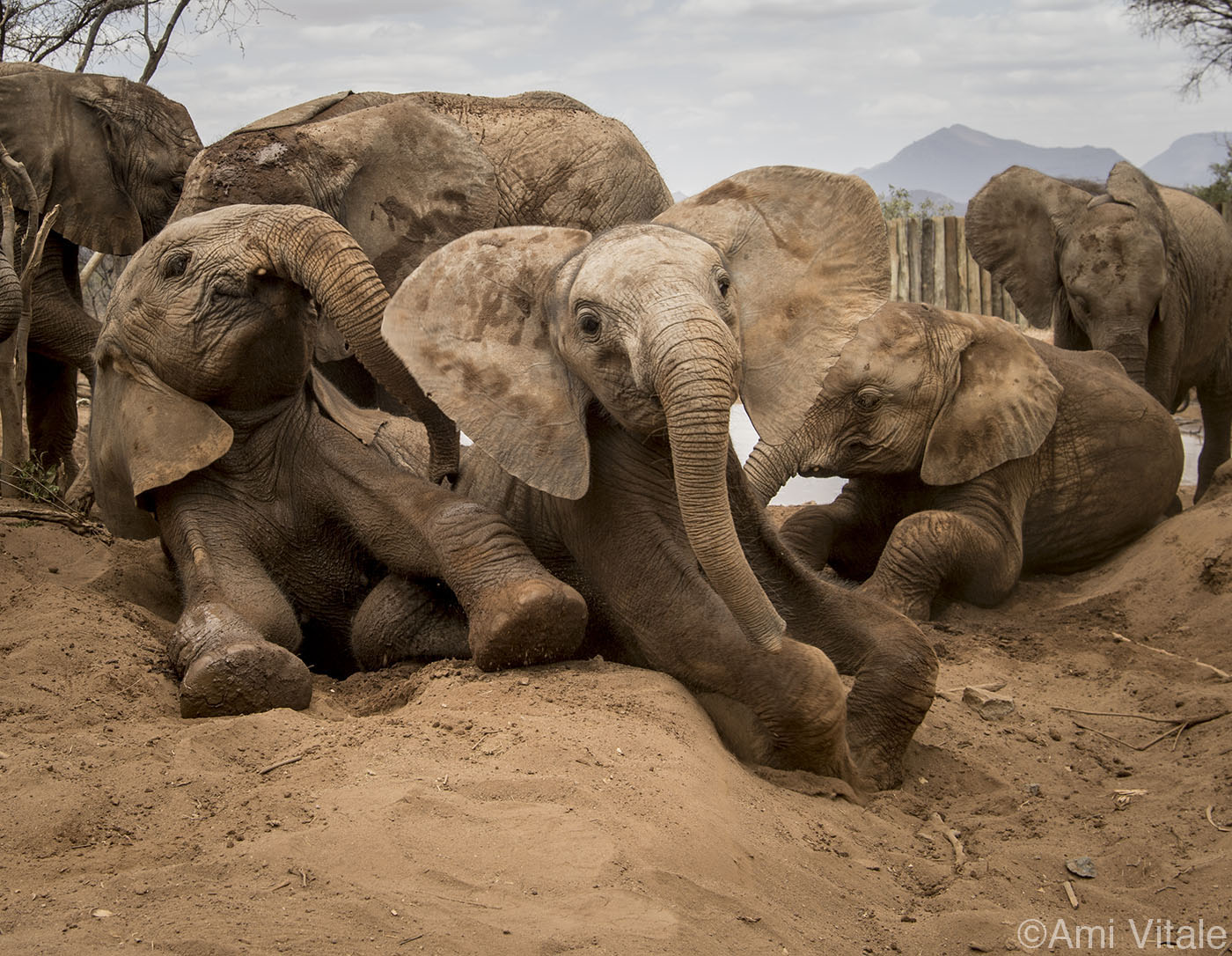 The flash print sale for Reteti Elephant Sanctuary has ended. However, prints are still available at standard pricing. Year round, Ami regularly donates to conservation organizations including Conservation International, The Nature Conservancy and Reteti Elephant Sanctuary. You can purchase the print below or send an email to ami@amivitale.com to inquire about other sizes or photos.
For $550, you will receive a stunning 11 x 16 archival print of Mpala and the herd of elephants bathing. You can learn more about the sanctuary in my recent National Geographic magazine story, "Warriors Protecting Elephants."
Reteti is the first ever community owned and run elephant sanctuary in all of Africa and provides a home to orphaned elephants as a result of poaching, human wildlife conflict and drought related issues. All of these elephants will one day be returned to the wild to live the life they were meant to lead. What's happening at Reteti, without fanfare, is nothing less than the beginnings of a transformation in the way humans relate to wild animals. This oasis where orphans grow up, learning to be wild so that one day they can rejoin their herds, is as much about people as it is about elephants.
The image will be printed on Canson's PrintMaKing Rag archival paper which is designed to meet museum longevity requirements. Also available in sizes 8×12, 16×24 and 20×30.
Thank you so much!
If you have any questions prior to purchase, please contact me .