Reteti Elephants at the Mudhole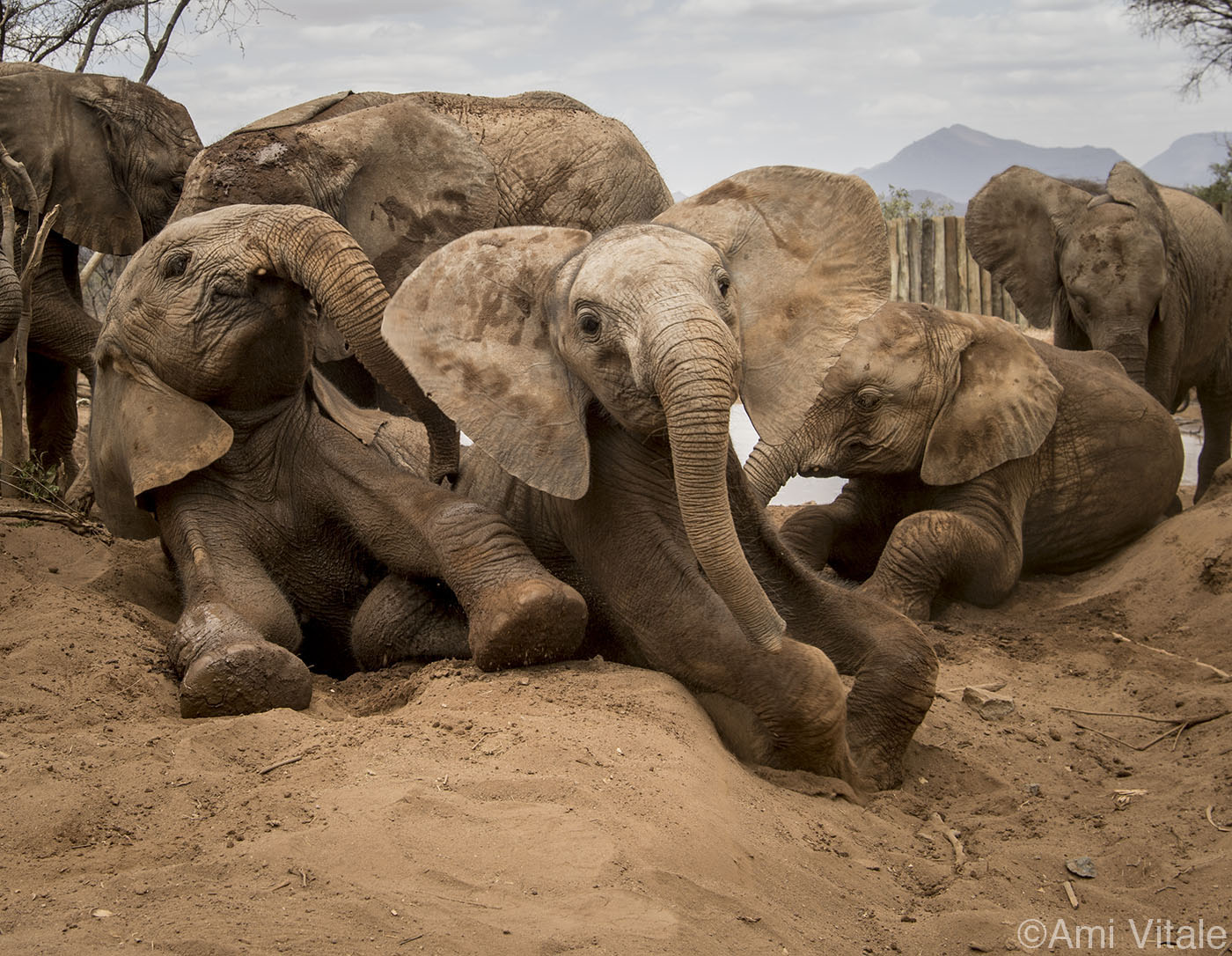 The flash print sale for Reteti Elephant Sanctuary has ended. However, prints are still available at standard pricing. Year round, fifty percent of the print sales are distributed to conservation organizations including Conservation International, The Nature Conservancy, Reteti Elephant Sanctuary and Northern Rangelands Trust. You can purchase the print below or send an email to ami@amivitale.com to inquire about other sizes or photos.
The day this sale was launched was a sad day for elephants after the US lifted the ban on importing elephant "trophies" into the country. In times like these, it is more important than ever to do all that we can to protect these incredible, gentle beings. Therefore, I am launching a limited edition, fine art flash print sale to support the important work of the Reteti Elephant Sanctuary on their one year anniversary. One hundred percent of the proceeds will go to supporting the elephants and the Samburu community who are helping to foster a mutually supportive relationship between wildlife and people. For $550, you will receive a stunning 12 x 14 archival print of Mpala and the herd of elephants bathing. (Domestic shipping is free; International Shipping is an additional $85) You can learn more about the sanctuary in my recent National Geographic magazine story, "Warriors Protecting Elephants."
Reteti is the first ever community owned and run elephant sanctuary in all of Africa and provides a home to orphaned elephants as a result of poaching, human wildlife conflict and drought related issues. All of these elephants will one day be returned to the wild to live the life they were meant to lead. What's happening at Reteti, without fanfare, is nothing less than the beginnings of a transformation in the way humans relate to wild animals. This oasis where orphans grow up, learning to be wild so that one day they can rejoin their herds, is as much about people as it is about elephants.
The image will be printed by the fine art studio of Paper & Ink at 12×14 inches (30.5×36 cm) with Epson's Ultrachome HDX archival pigment ink on Canson's PrintMaKing Rag archival paper which is designed to meet museum longevity requirements. Also available in sizes 16×24 and 20×30.
Thank you so much and happy holidays!
If you have any questions prior to purchase, please contact me .