Rothchild's (Nubian) Giraffes on Longicharo Island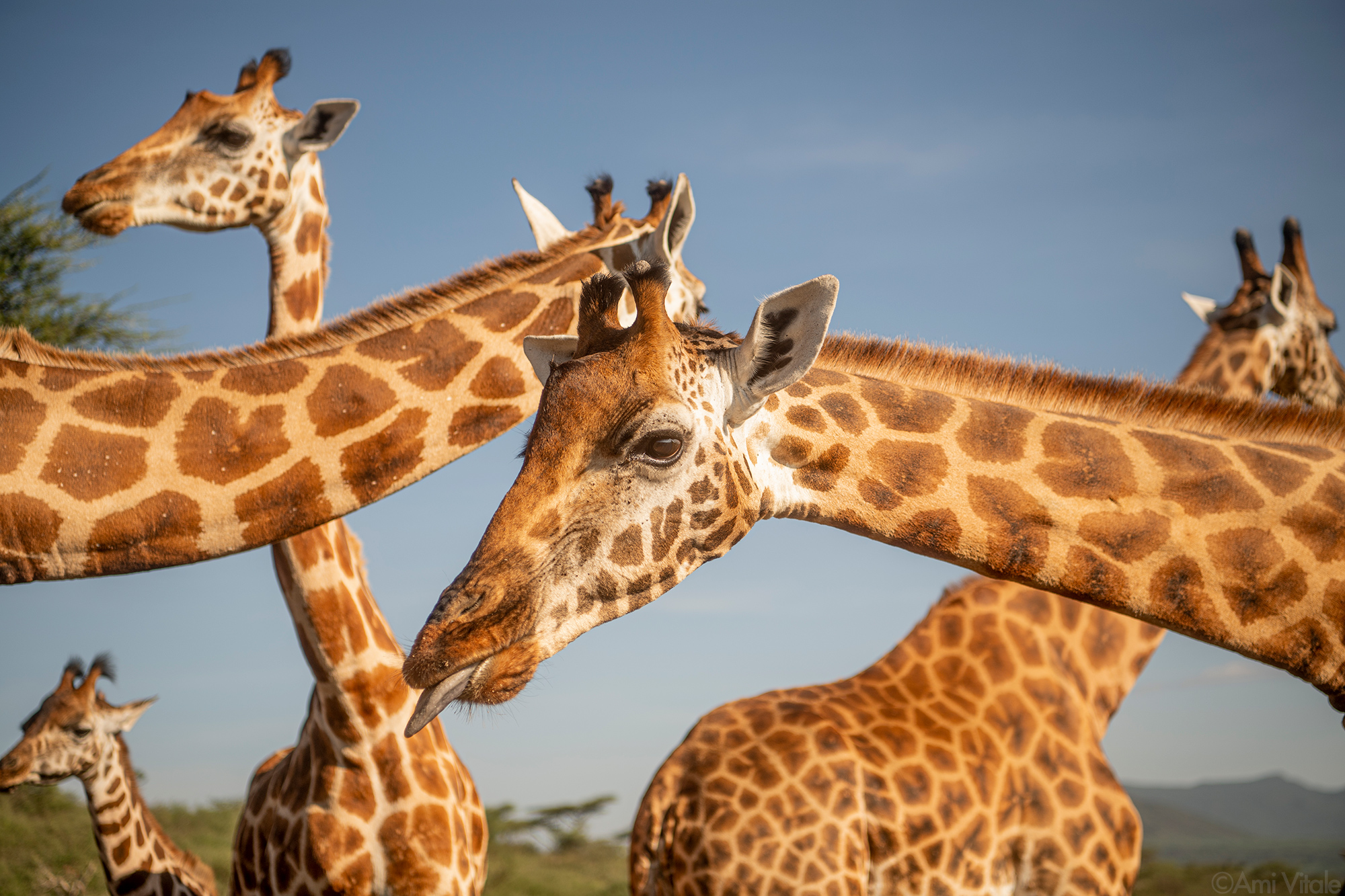 I had the privilege of documenting the dramatic move of two Rothschild's (Nubian) giraffe that had become marooned on Longicharo Island, a rocky lava pinnacle in the middle of western Kenya's Lake Baringo. The rising lake levels turned the peninsula into an island, trapping the giraffes. In a dramatic rescue, two were transported across the lake on a makeshift raft, to Ruko Community Conservancy.
Today fewer than 3,000 Rothschild's giraffes are left in Africa, with about 800 in Kenya. "The hope is that this is just the first step of reintroducing these giraffes back to their historical home across the Western Rift Valley, hopefully over the next 20-30 years," explained David O'Connor, president of Save Giraffes Now who helped orchestrate this inspiring move with the Northern Rangelands Trust and Kenya Wildlife Service.
This photograph will be printed by the fine art studio of Paper & Ink on Canson Infinity Edition Etching Rag, archival paper which is designed to meet museum longevity requirements, with archival Canon Lucia Pro Archival Inks.
If you have any questions prior to purchase, please contact me .