Goodbye Sudan, the World's Last Male Northern White Rhino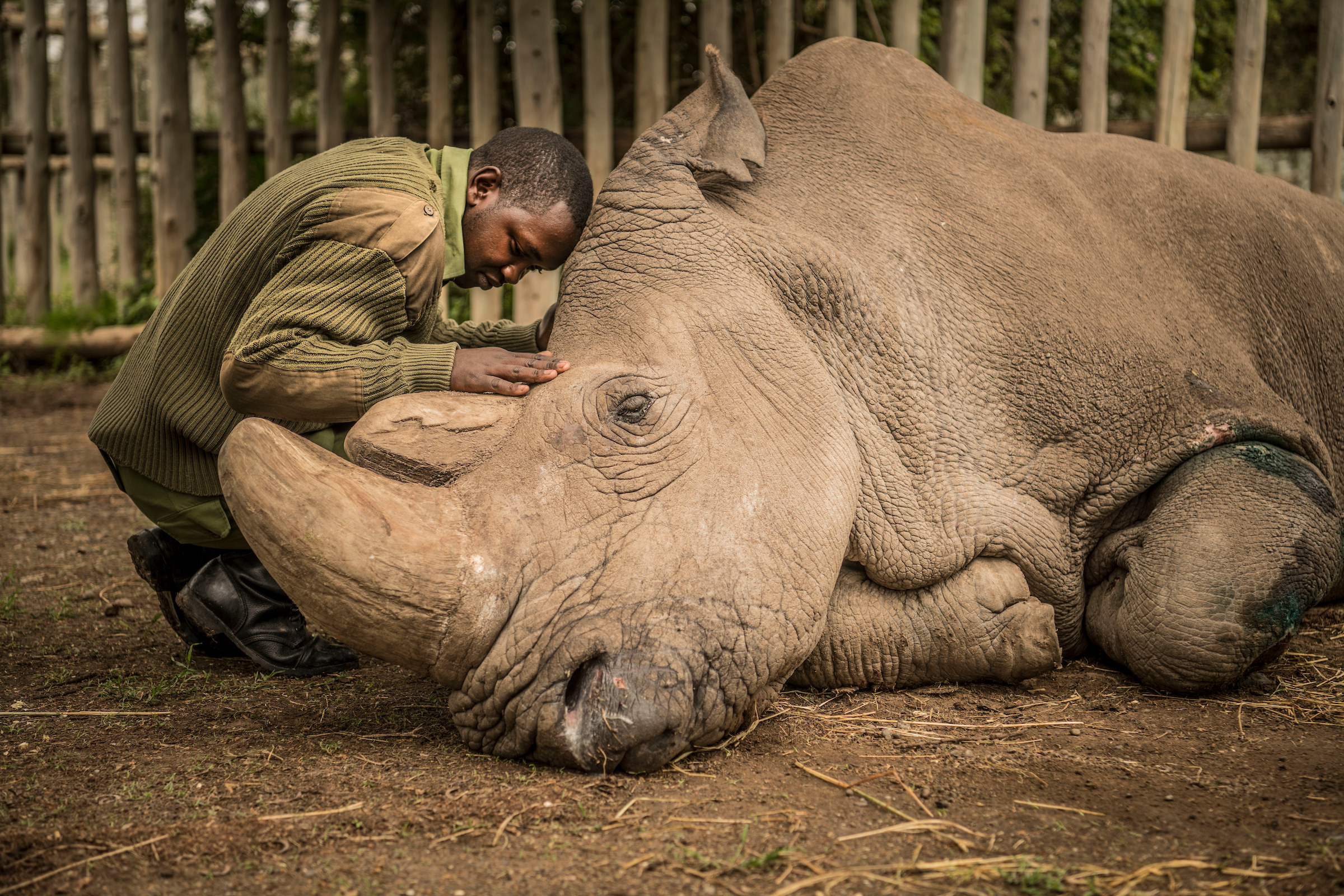 I am donating 50% of the profits of my sales of northern white rhino photos directly to Ol Pejeta so that they can continue on their mission of protecting and fighting for some of the world's most vulnerable creatures.
This iconic signed print is available starting at $550. The print ships free within the US. For locations outside of the U.S., shipping is $85. It will be printed by the fine art studio of Paper & Ink at 12×14 inches (30.5×36 cm) on archival paper which is designed to meet museum longevity requirements. Also available in 16×24 inches and 20×30 inches print sizes.
View the other Northern White Rhino sale images here.

In March 2018, I made a heartbreaking journey back to Kenya to say goodbye to Sudan, the world's LAST male northern white rhino alive on the planet. In response, I launched a print sale with a choice of two images, this one of one of the final moments of Sudan and an image of Fatu, Sudan's granddaughter and one of the last two surviving female northern white rhino on the savannah. Sudan lived a long and good life and he was surrounded by love, with the people who committed their lives to protecting him.
Thank you and please consider sharing this sale.
Sincerely,
Ami Vitale
If you have any questions prior to purchase, please contact me .