The Journey to Africa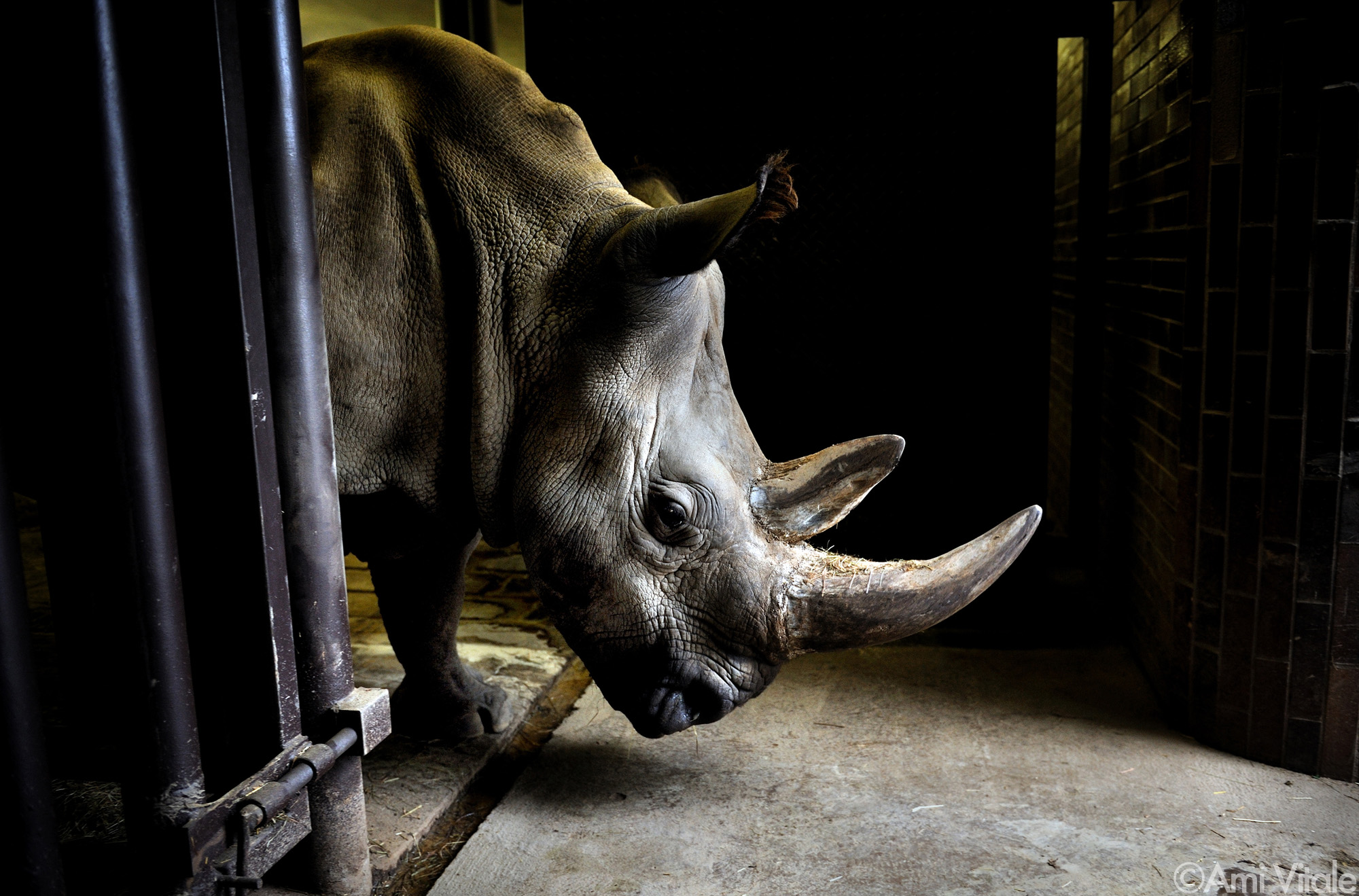 I am donating 50% of the profits of my photographs of northern white rhinos to Ol Pejeta Conservancy so that they can continue on their mission of protecting and fighting for some of the world's most vulnerable creatures.
Here, one of the very last northern white rhinos to walk the earth makes its voyage back to Africa. This photo was taken in 2009, when there were eight of them. A group of four were traveling to Ol Pejeta Conservancy in Kenya from Safari Park Dvur Kralove in the Czech Republic. It included daughter Fatu, mother Najin and grandfather Sudan. The rhinos, it was hoped, would be stimulated by their ancestral habitat's air, water, food, and room to roam. They would breed, and their offspring could be used to repopulate Africa. This was not to be, and today only Najin and Fatu remain.
However, hope is not lost. Thanks to a bold plan orchestrated by the BioRescue Project, there are today five northern white rhino embryos made from oocytes (immature egg cells) harvested from Fatu and genetic material from deceased northern white rhino males. They are currently being held in liquid nitrogen to be transferred into a surrogate southern white rhino mother in the near future. The species may still be saved from extinction.
Your purchase of this fine-art photograph of a northern white rhino will directly help those who have given their lives to care for the last northern white rhinos in the world. See all northern white rhino photographs available here.
This signed print is available starting at $550. The print ships free within the US. For locations outside of the U.S., shipping is $85. It will be printed by the fine art studio of Paper & Ink at 12×14 inches (30.5×36 cm) on archival paper which is designed to meet museum longevity requirements. Also available in 16×24 inches and 20×30 inches print sizes.
Please contact me, if there is another image you would like.
If you have any questions prior to purchase, please contact me .