The Last Northern White Rhino on the Savannah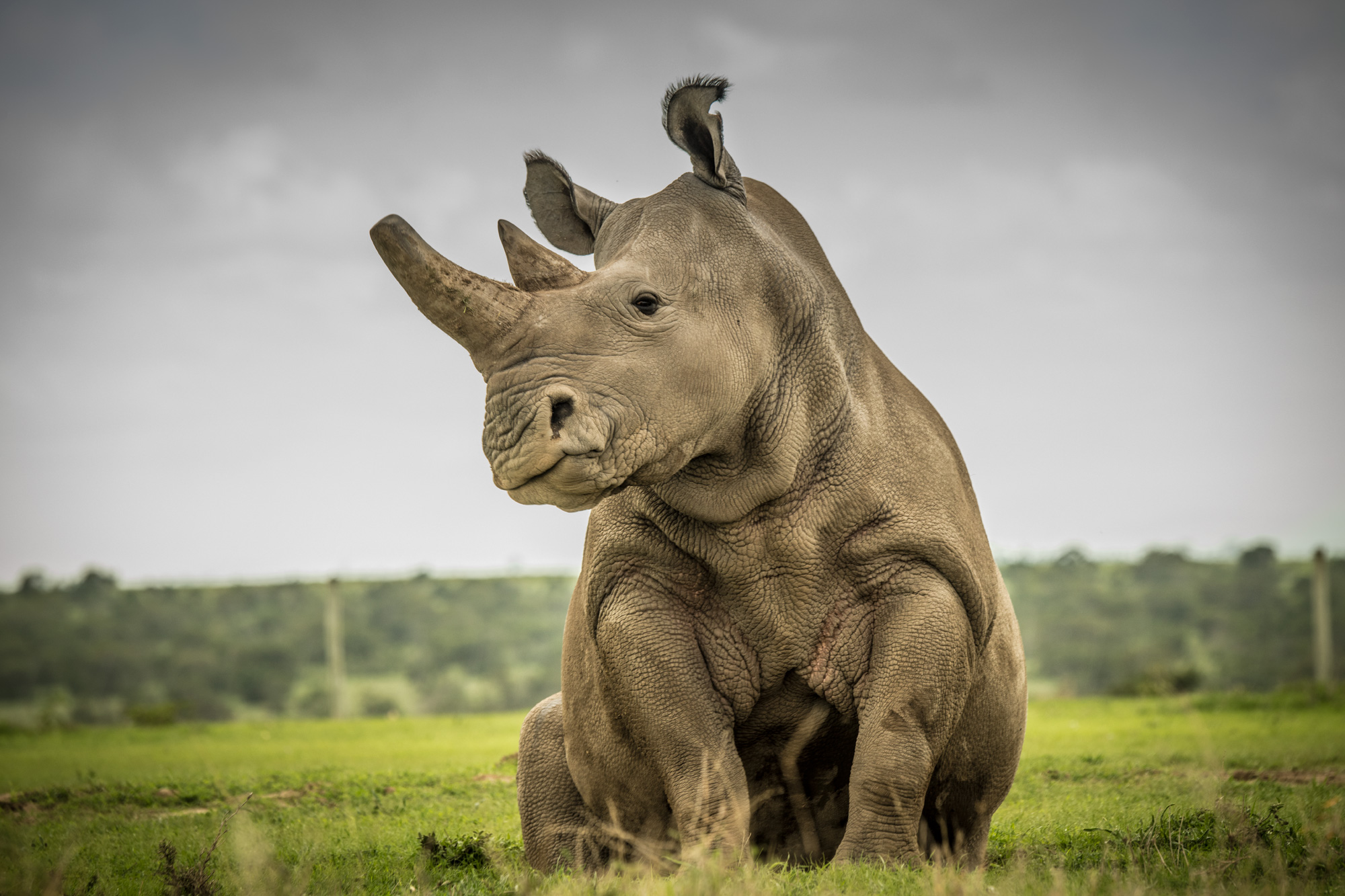 In March 2018, I made a heartbreaking journey back to Kenya to say goodbye to Sudan, the world's LAST male northern white rhino alive on the planet. In response to that moment, I launched a print sale with a choice of two images, an image of one of the final moments of Sudan and this one of Fatu, Sudan's granddaughter and one of the last two surviving female northern white rhino on the savannah. The images are still available at standard pricing.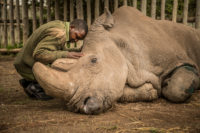 Sudan's death could mean the extinction of his species, but if there is meaning in Sudan's passing, it's that all hope is not lost. This can be our wake-up call. In a world of more than 7 billion people, we must see ourselves as part of the landscape. Our fate is linked to the fate of animals.
Poaching is not slowing down. It's entirely possible, even likely, that if the killing continues, these rhinos—along with elephants and a host of lesser known plains animals—will be functionally extinct in our lifetime.
The plight of wildlife and the conflict between poachers and increasingly militarized rangers has received much-needed attention. But very little has been said about the indigenous communities on the front lines of the poaching wars, and the incredible work being done to strengthen them. We often forget that the best protectors of these landscapes are the local communities. Their efforts are ultimately the best immunization against forces that threaten both their wildlife and way of life. My hope is that Sudan's legacy serves as a catalyst to awaken humanity to this reality.
This image of Fatu, Sudan's granddaughter, one of the last two female northern white rhino on the savannah.
The signed print is available at $550. It will be printed on archival paper which is designed to meet museum longevity requirements.
Another way you can help protect and preserve wildlife is by visiting Ol Pejeta and around the world, like the Dvůr Králové Zoo, where tourism dollars go right back into the communities protecting wildlife. Managed and properly controlled, tourism can be used as an effective tool to protect species and raise awareness about the natural world.
If you have any questions prior to purchase, please contact me .