The Last Two Northern White Rhinos Against the Sky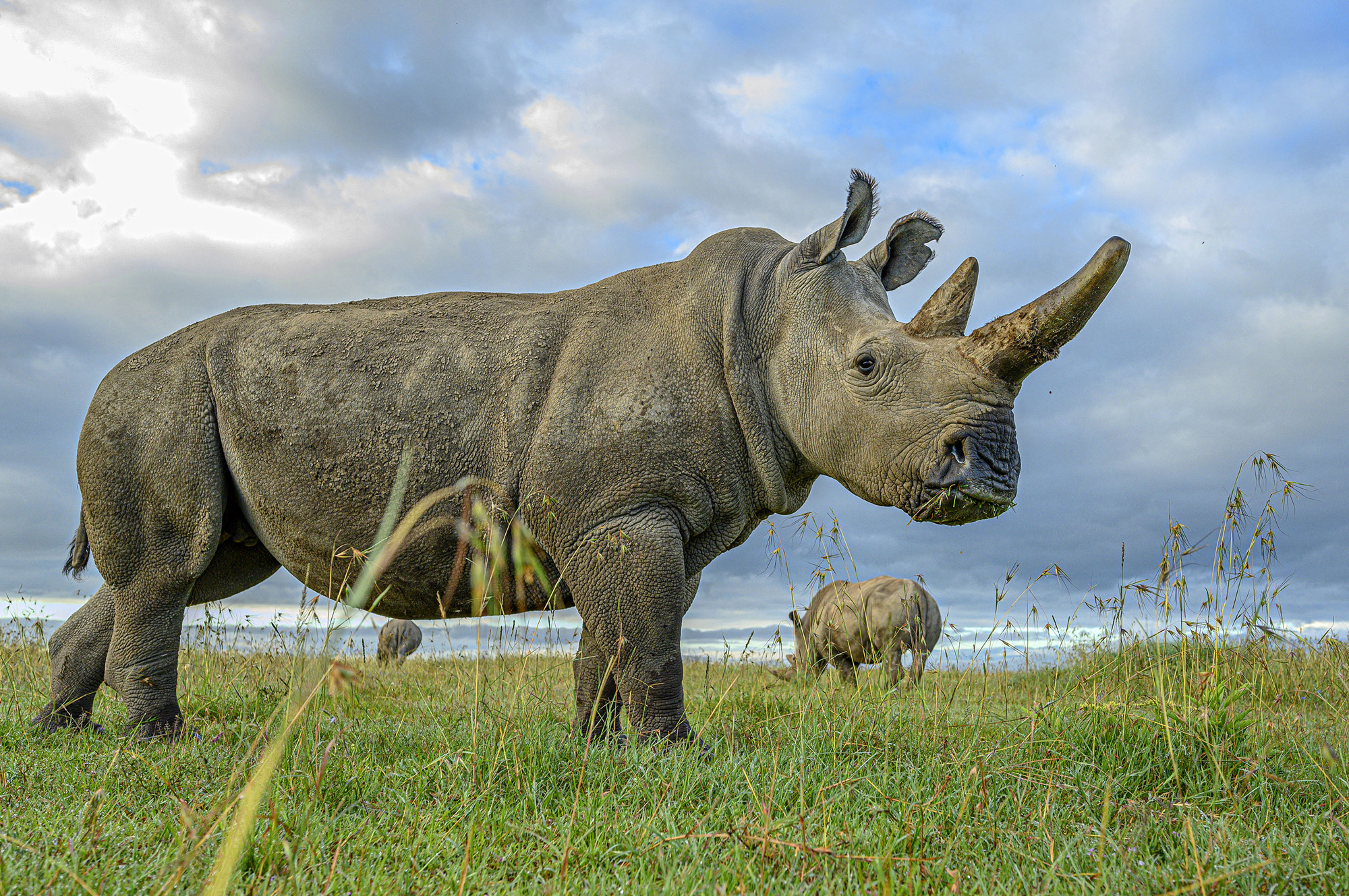 I am donating 50% of the profits of my photographs of northern white rhinos to Ol Pejeta Conservancy so that they can continue on their mission of protecting and fighting for some of the world's most vulnerable creatures.
Fatu (foreground) and her mother Najin (background) at @OlPejeta Conservancy in northern Kenya. Right now, they are the only two northern white rhinos remaining in the world.
Much needed attention has been focused on the plight of wildlife and the impacts of humanity's greed, but there are many reasons for hope too: the work being done by the indigenous communities on the front lines, the work of conservationists and scientists like those at the BioRescue Project, and the generosity of donors who make all of this possible. Dedicated people are key to saving these magnificent animals and habitats; it's important to channel all our energy, awareness, and financial support toward those dedicating their lives to changing the course we are on. It's hard work. Heartbreaking setbacks come with the territory, but we must not lose track of the incremental gains and the uplifting successes.
Your purchase of this fine-art photograph of Fatu and Najin will directly help those who have given their lives to care for the last northern white rhinos in the world. See all northern white rhino photographs available here.
This signed print is available starting at $550. The print ships free within the US. For locations outside of the U.S., shipping is $85. It will be printed by the fine art studio of Paper & Ink at 12×14 inches (30.5×36 cm) on archival paper which is designed to meet museum longevity requirements. Also available in 16×24 inches and 20×30 inches print sizes.
Please contact me, if there is another image you would like.
If you have any questions prior to purchase, please contact me .