Zacharia and Najin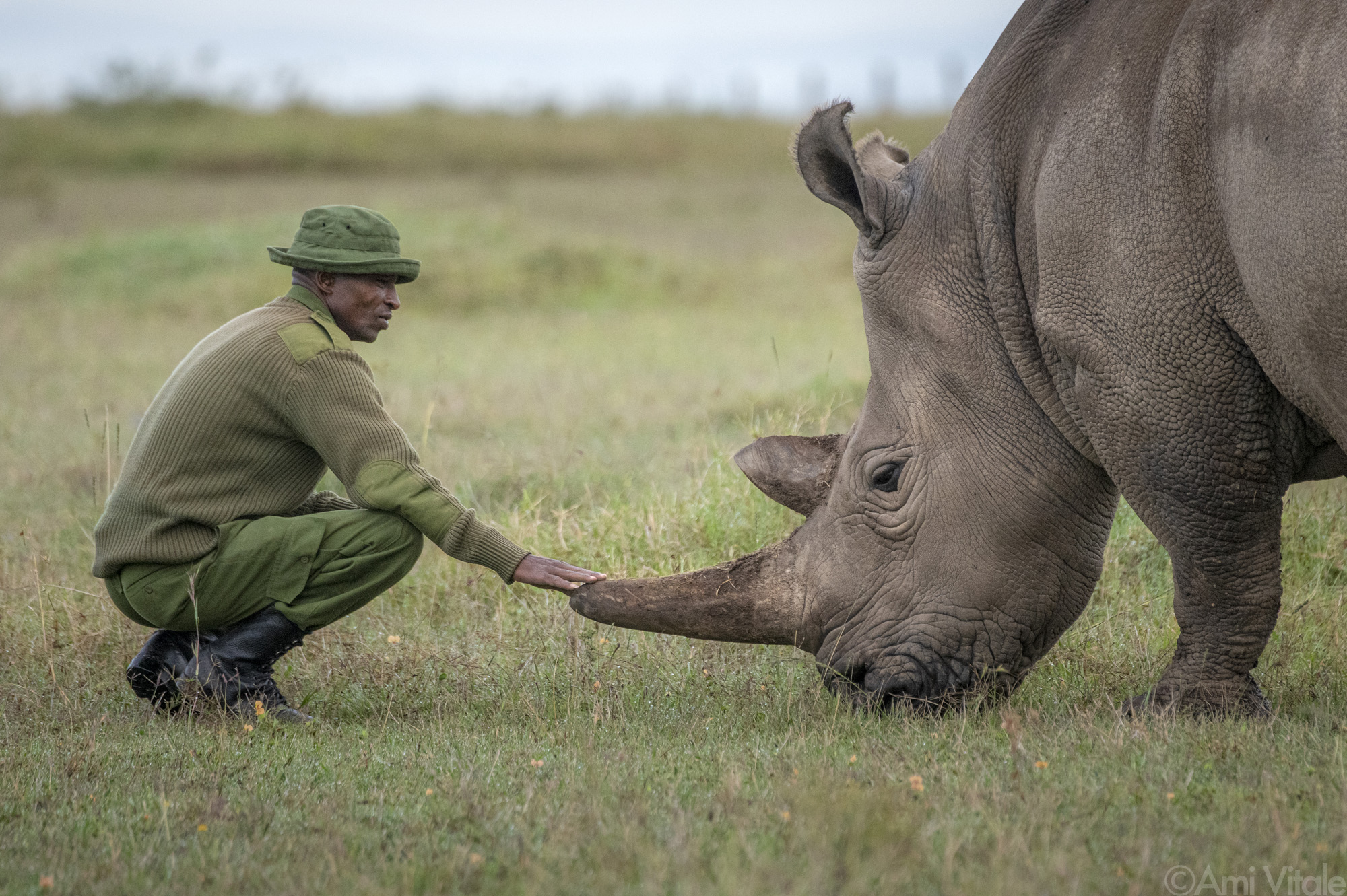 I am donating 50% of the profits of my photographs of northern white rhinos to Ol Pejeta Conservancy so that they can continue on their mission of protecting and fighting for some of the world's most vulnerable creatures.
In this photo, head rhino keeper Zacharia Mutai touches Najin's horn. She is one of the last two northern white rhinos on the planet at Ol Pejeta Conservancy in northern Kenya. Najin and her daughter Fatu are cared for 24-hours per day, seven days a week by devoted keepers like Zacharia. These men are on the front lines, witnessing the tremendous effort being undertaken to revive this ancient species and are some of the northern white rhinos' closest friends and greatest advocates.
Your purchase of this fine-art photograph of Zacharia and Najin will directly help those who have given their lives to care for the last northern white rhinos in the world. See all northern white rhino photographs available here.
This signed print is available starting at $550. The print ships free within the US. For locations outside of the U.S., shipping is $85. It will be printed by the fine art studio of Paper & Ink at 12×14 inches (30.5×36 cm) on archival paper which is designed to meet museum longevity requirements. Also available in 16×24 inches and 20×30 inches print sizes.
Please contact me, if there is another image you would like.
If you have any questions prior to purchase, please contact me .