Print Sale to Benefit Ol Pejeta Keepers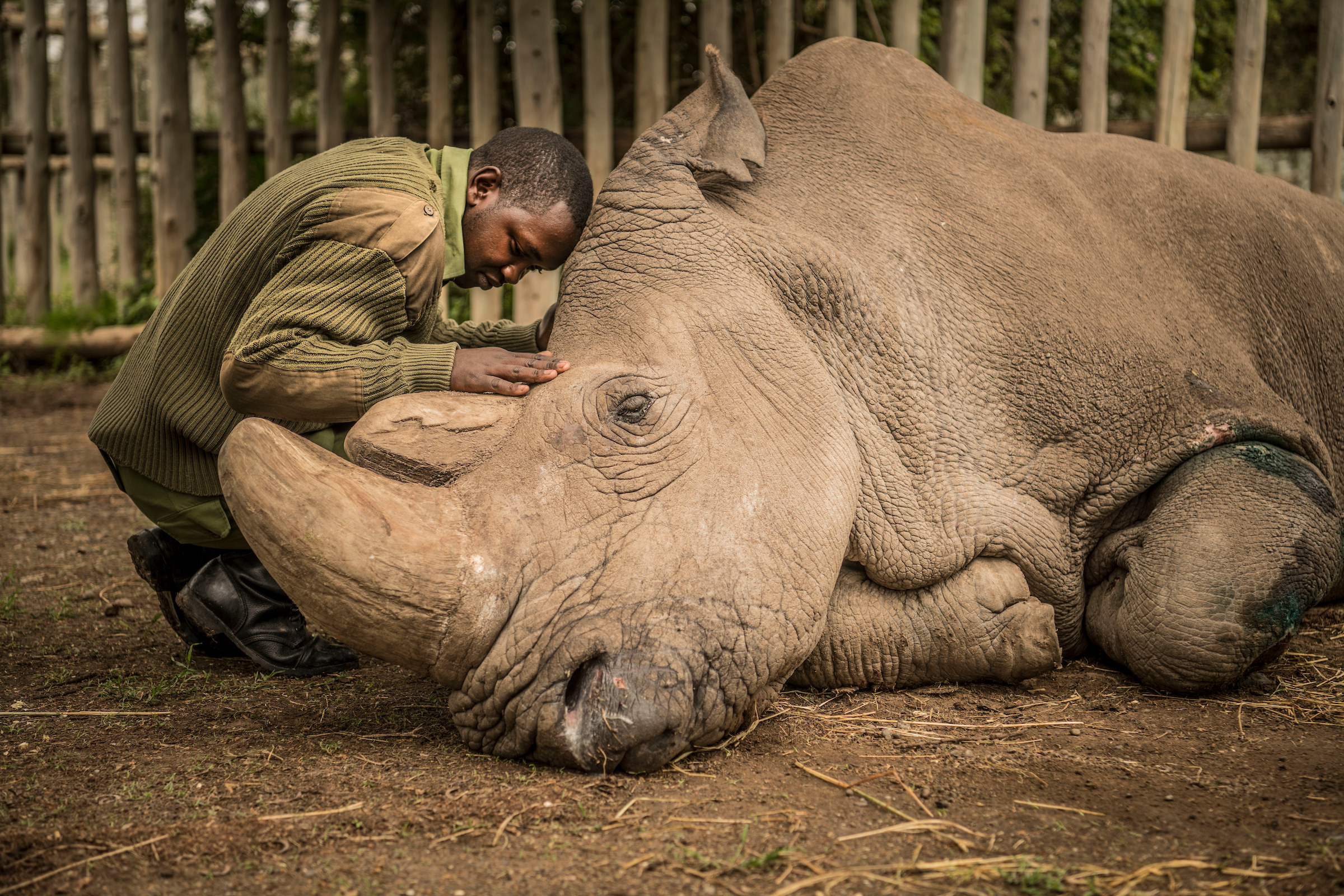 I am honored that my photograph of Joseph Wachira saying goodbye to Sudan was chosen as the National Geographic best photo of the decade by the people of Instagram. I will never forget what it felt like to witness what I believed to be the end of a species. Yet, in a beautiful twist of fate, this image – an image documenting extinction – is the beginning of something powerful, something hopeful.
The coming decades will not be easy, but I believe we are making a real difference. You are my hope for a future that includes rhinos and other endangered species.
This image is currently available for sale. I am donating 100% of the profits directly to the keepers, like Joseph, at Ol Pejeta so that they can continue on their mission of protecting and fighting for some of the world's most vulnerable creatures.